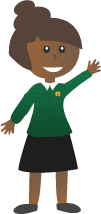 Mental Health & Wellbeing Drama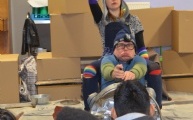 The Play House
Language Alive Interactive Mental Health & Well Being Project
The Play House (who provide our powerful Language Alive drama workshops) is developing a new interactive project on mental health and wellbeing for Years 3&4.
It aims to raise mental health literacy and awareness among children and school staff and to work towards reducing the stigma.
On Monday, two of the company came to trial the workshop with Y3&4 – it is a huge topic, which requires sensitive thought.
Through the drama, children were helped to explore and understand some of the behaviours that indicate emotional / mental health issues and some of the factors that might lead to these.
They were brought to a point of identifying who they might turn to if they became aware that they (or people precious to them) were struggling with mental health difficulties.