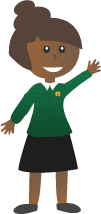 YEAR 4 VIKING DAY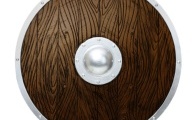 Year 4 were visited by a real-life Viking
On Tuesday, the school rang out to the sound of invaders, when Y4 were visited by a real life Viking!
She explained how and when the Vikings arrived in Britain and what weapons were used - she even brought some in for the children to see.
Apart from all the blood thirsty aspects of Viking history, the children also learnt about the daily life of a Viking, including what foods they did and did not eat at that time.
The children ended the day by listening to the ancient story of Beowulf and some children had the chance to play some of the characters.
Year 4 thoroughly enjoyed their day.