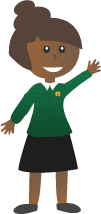 YEAR 2 VISIT BOTANICAL GARDENS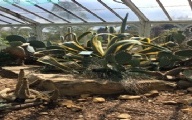 THE SCENTED GARDEN
Year Two had a fantastic day yesterday at the Botanical Gardens as part of their new topic: 'The Scented Garden'.
Children explored the different greenhouses and saw a range of tropical and Mediterranean plants. There were even plants that eat insects! Later on, children were taught all about the different parts of a plant and the pollination process.
The children say that they loved going into the greenhouse to see all of the beautiful, tropical plants and smelling the scents of the flowers outside. They thought the peacocks were amazing. They are looking forward to using their new vocabulary and words
In the afternoon, children had a picnic in the Pavilion and took part in the St James tradition of rolling down the steep hill.