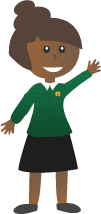 YEAR 2 WILD WORDS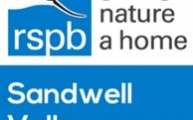 RSPB from Sandwell Valley visited our Year 2 classes
Last week our Y2 classes were visited by the RSPB from Sandwell Valley, who helped them to think about the natural world around them and the importance of creatures and nature to us, as human beings.
The children took part in some wonderfully thought provoking activities, including:
Watching a video of creatures in their natural environments and having to decide what those creatures might be thinking. That's incredibly hard, but some of the children showed brilliant imagination.
Collecting naturally occurring objects from the school playground and garden area to be used as stimuli in their stories (e.g. leaves, pebbles, twigs etc)
Building their knowledge of mind blowing facts e.g. a small bird caring for a nest of 6 chicks will need to collect 500 caterpillars as food every day.
We often forget that Sandwell Valley is just round the corner: why not arrange to take your family to explore the Nature Reserve and the RSPB Centre.