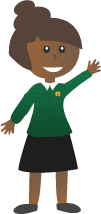 YR 6 RAF COSFORD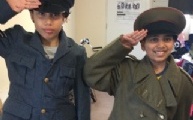 OUR ENGAGEMENT ACTIVITIES
YEAR 6 VISIT TO RAF COSFORD
Y6 visited RAF Cosford, near Telford, as part of their WW2 topic.
They had already learnt about how World War 2 started and which countries were involved on which side (The Axis powers and The Allies).
At Cosford they saw lots of planes (war planes and passenger planes) and tanks. They took part in a work shop about life as evacuees and explored genuine WW2 artefacts (clothes, gas masks, toys, air raid sirens). They went into a real Morrison Shelter and a reconstruction of an Anderson Shelter, which was dark and chilly.