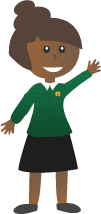 Admissions
St. James C.E. Primary School, Handsworth
Admissions Policy
St, James Church Of England Primary School, aims to provide a high quality education for children from the local community. In this spirit, in determining the priority given to denominational claims within the admissions criteria and the form of wording chosen, the Governing Body seek to make the school amenable to families who live locally.
The current order is as follows:
Looked after children or previously looked after children.
Siblings (brother or sister who will still be in attendance at the time of the child joinng our school).
Children whose parents have applied to the school on denominational grounds; Anybody whose parent/gaurdian regularly attends St James Church, Handsworth regularly meaning once a month for a twelve-month period and this will be confirmed by Mr Paul Capelin (St James PCC).
Children who live nearest to the school.