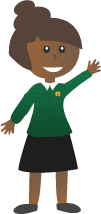 Cost of Living Support
Here you can find links and details of services available in your area that can support you with concerns around money, bills and food.

LOCAL FOODBANKS
These can be accessed for free, without any vouchers or referrals.
Just turn up!
St Michael's Foodbank
Address: Soho Avenue, Birmingham, B18 5LB, UK
Every Tuesday from 11am to 1pm
Best B4 Food and Beverage
Address: Unit 10, Park Trading Estate, Birmingham B18 5HB
Welcome to Best B4 Foods! 99.9% of the products we sell are past the best before date. But don't worry, they are still good to eat!
Open Weekdays 11am- 6pm. Weekends 11am- 4pm.
New Life Wesleyan Church
Holyhead Road Handsworth Birmingham B21 0LA
Thursdays 1pm- 3pm (requires a voucher)
If you need help from the foodbank the quickest way to reach us is by telephone. Tel: 0121 507 0734 or email:
info@handsworthbirmingham.foodbank.org
We can then direct you to the most appropriate agency to give you a foodbank voucher.
George Street Church, Lozells: Tuesday 11:00 am
Christchurch, Summerfield Crescent: Tuesday 10 -12pm
Aberdeen St Church, Winson Green: Sunday 1:00pm
St James Church - A meal every Wednesday evening at 6pm
Great Western Close (off Handsworth New Rd)- Thursday 9 – 12:00pm
Broom Avenue, Hamstead: Friday 12 – 3:00pm
Seventh Day Adventist, Arthur Rd (Off Grove Lane): Saturday 3:00pm