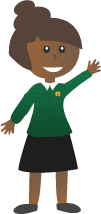 Curriculum
My name is Miss Cross and I am the Head Teacher at St James. I am in charge of making sure our children receive a lively, stimulating curriculum that will inspire and encourage their love of learning.
From September 2015 we have embarked on new challenges at St James by changing our curriculum to a more engaging, creative project based learning journey. The starting points for the projects are provided by our Cornerstones curriculum resource, which takes the children on an enriched learning journey through four stages - Engage, Develop, Innovate and Express.
We have planned to fully immerse them into their learning journeys with a range of exciting new trips this year. We hope that our new curriculum will inspire the entire family of St James to become engaged in the learning of the children.
Our children's heritage is very important to us and many of our themed weeks and topics encourage our children to take pride in their roots and value all the different cultures in our community.
It is very important that we educate the whole child and make sure they have good confidence and life skills before they move on to their next steps at Secondary School. We want the children of St James to be valued members of their community so that they strive to do their very best in all walks of life. Personal development is achieved through Assemblies, PSHE (Personal, Social and Health Education) and Sports lessons. In addition to this our house system helps the children to work across year groups and work collaboratively in school.
Take a look at the year group curriculum overviews to see what your child will be learning about this year!
For further details about the curriculum please contact the class teacher or a member of the leadership team who will be able to answer any questions you have.
CURRICULUM OVERVIEW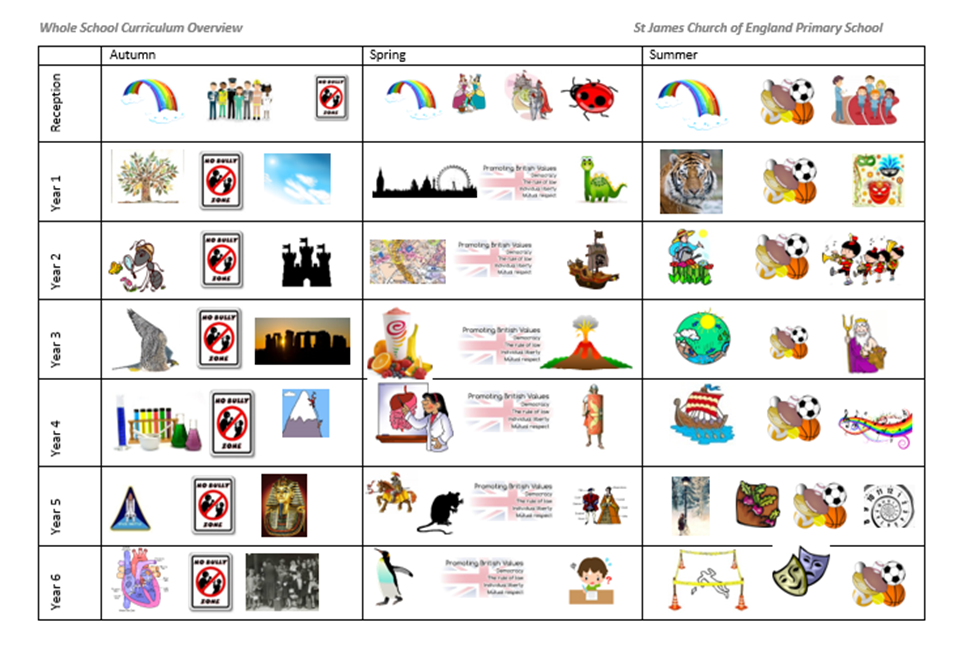 RECEPTION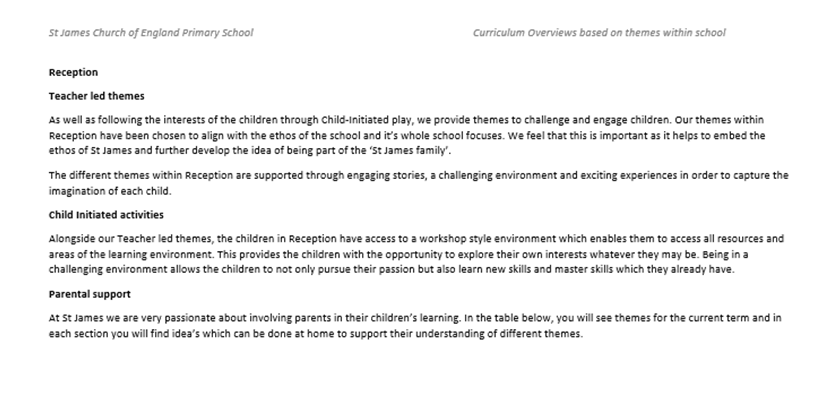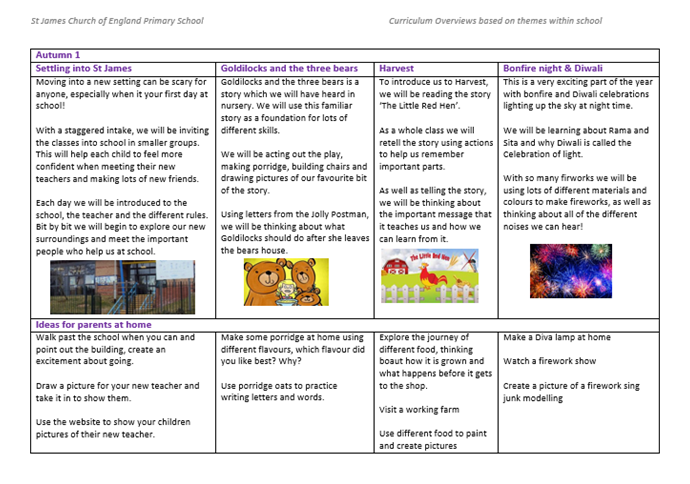 YEAR 1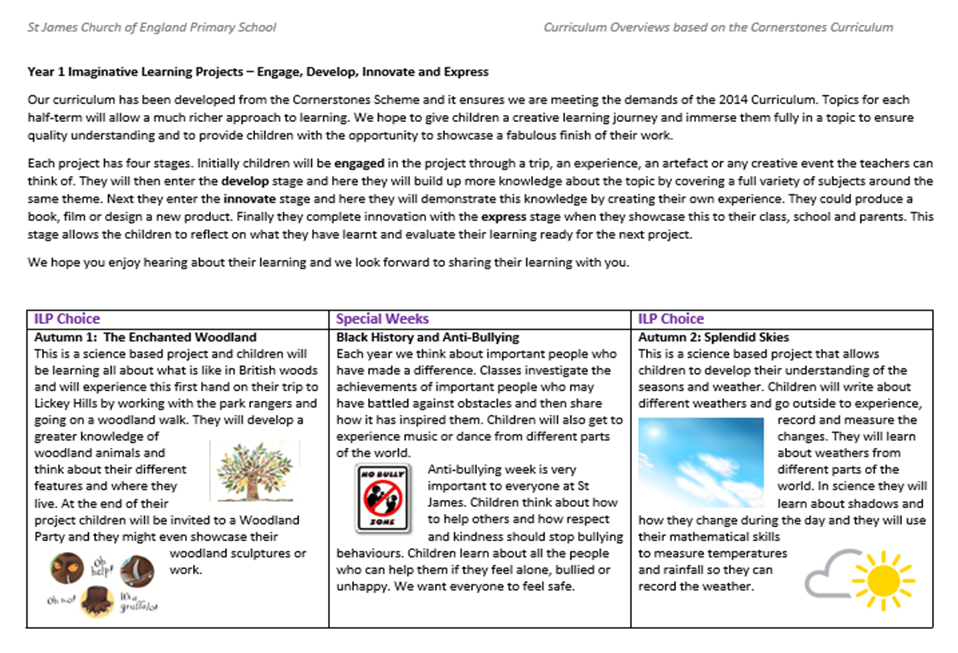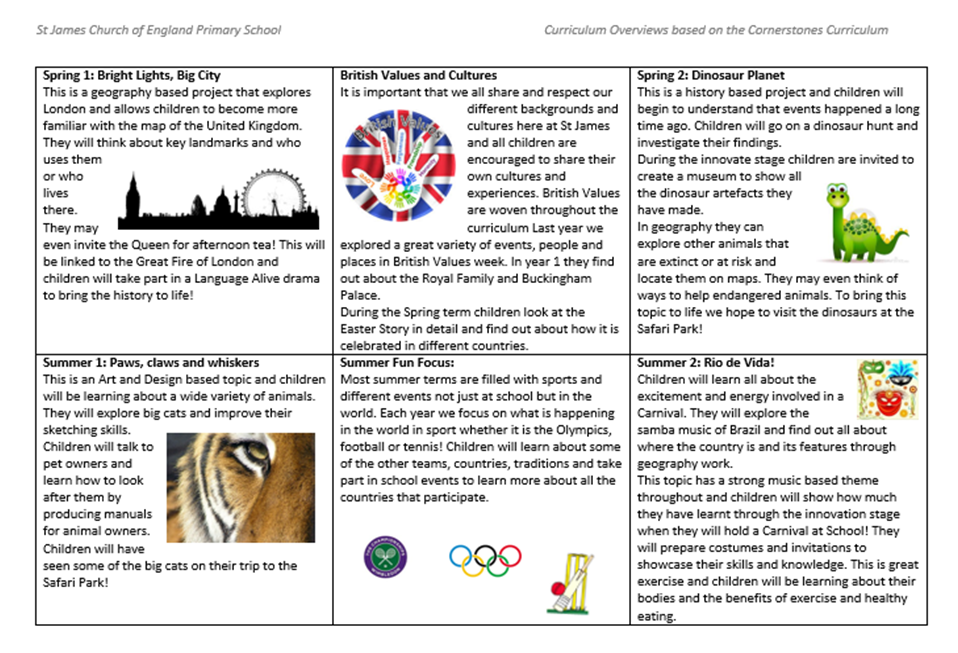 YEAR 2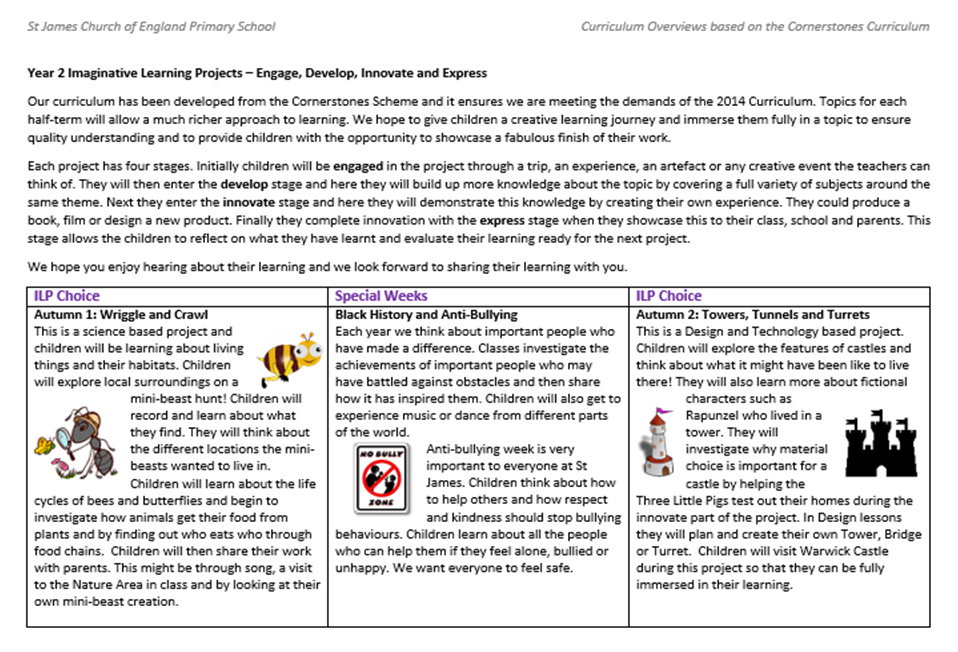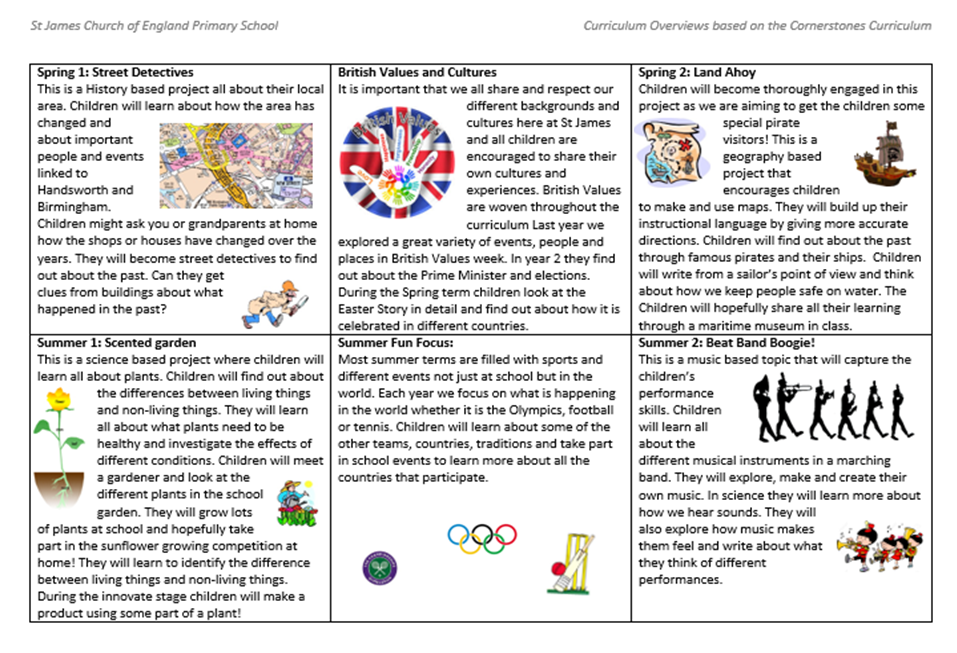 YEAR 3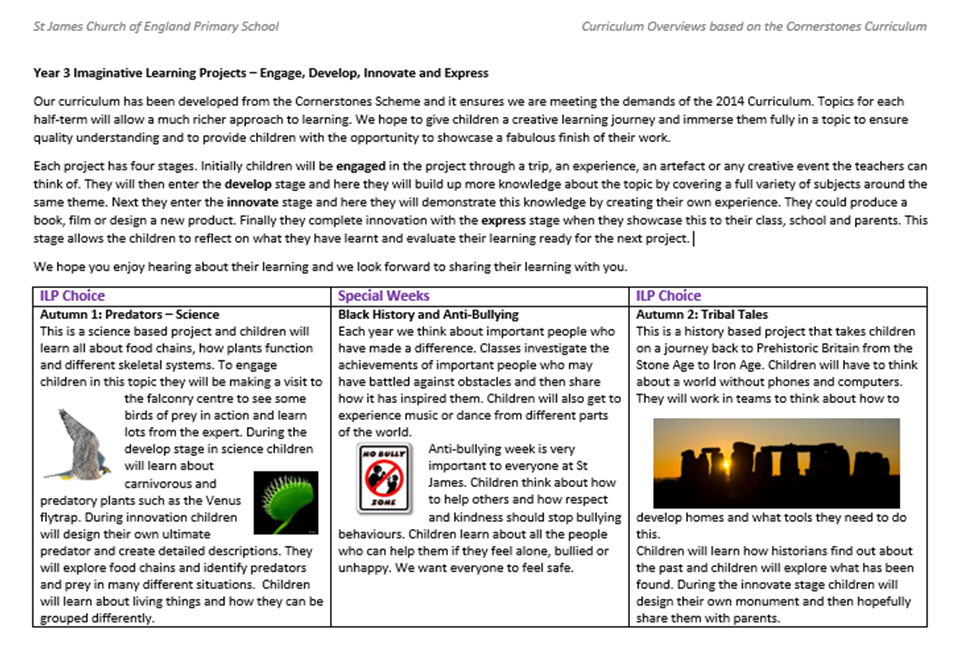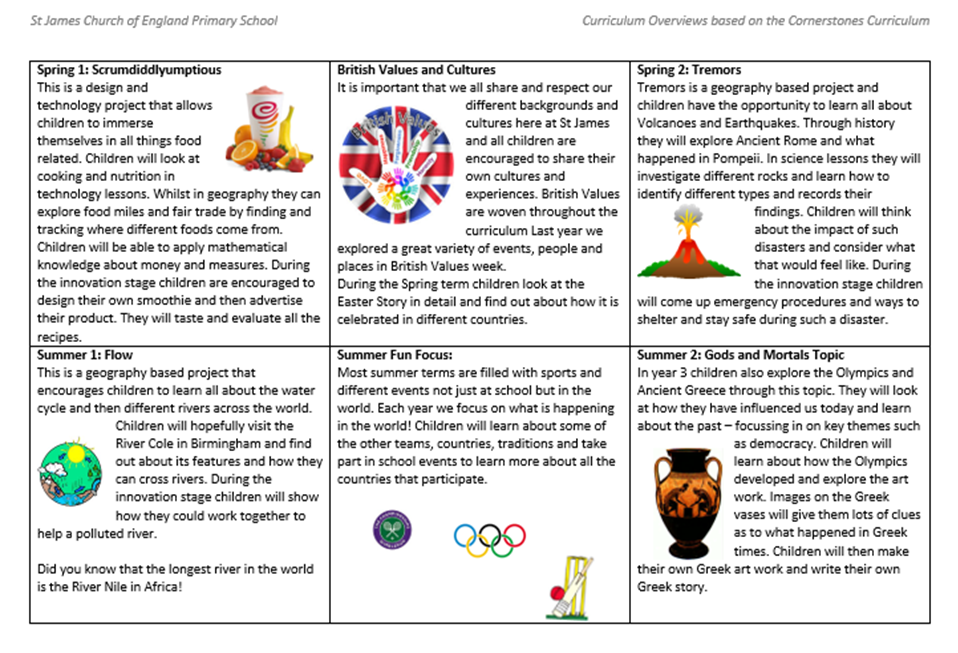 YEAR 4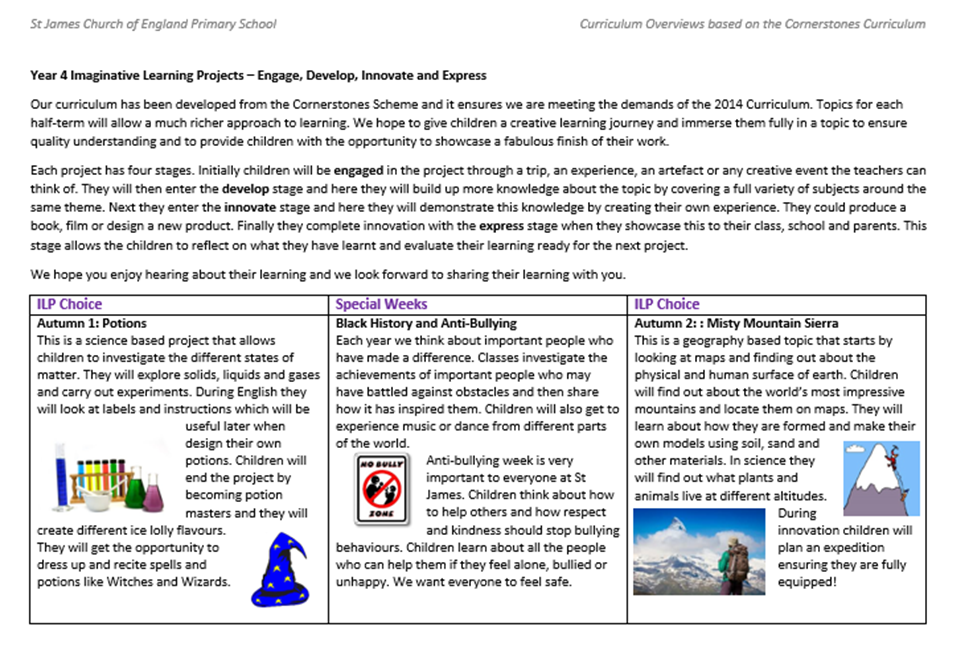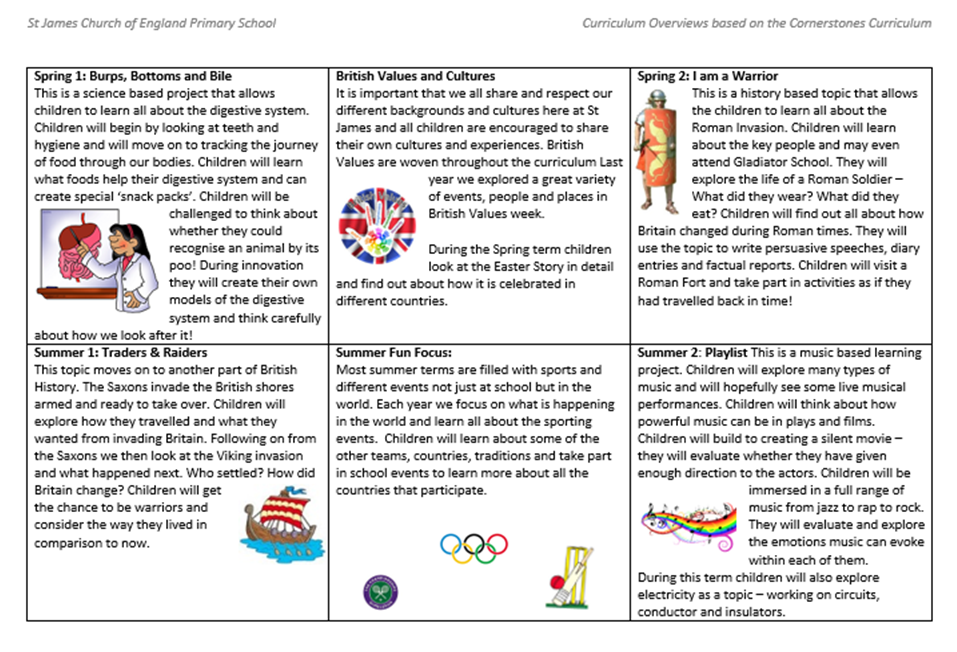 YEAR 5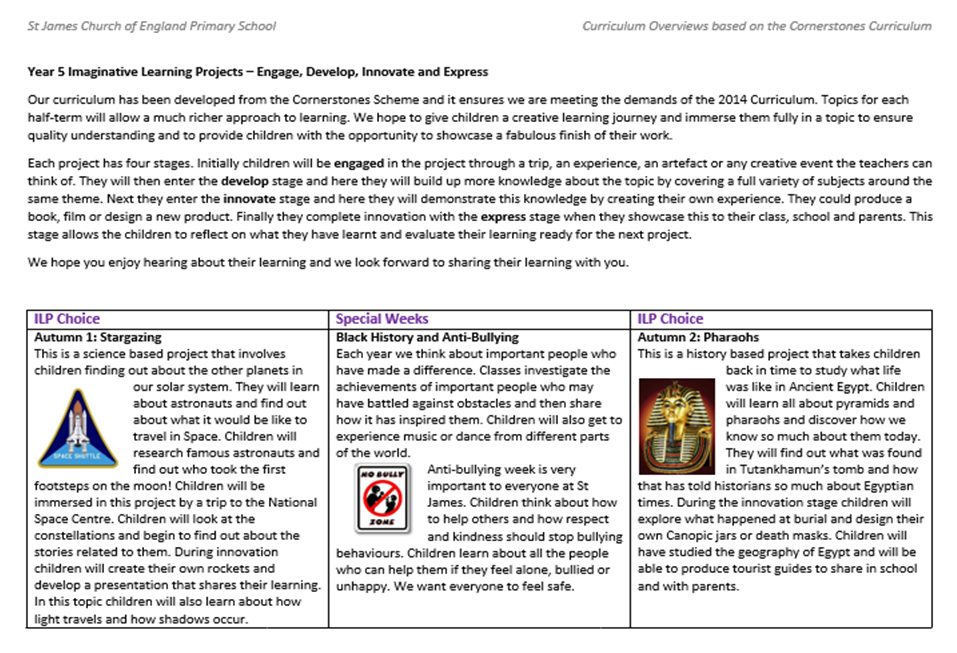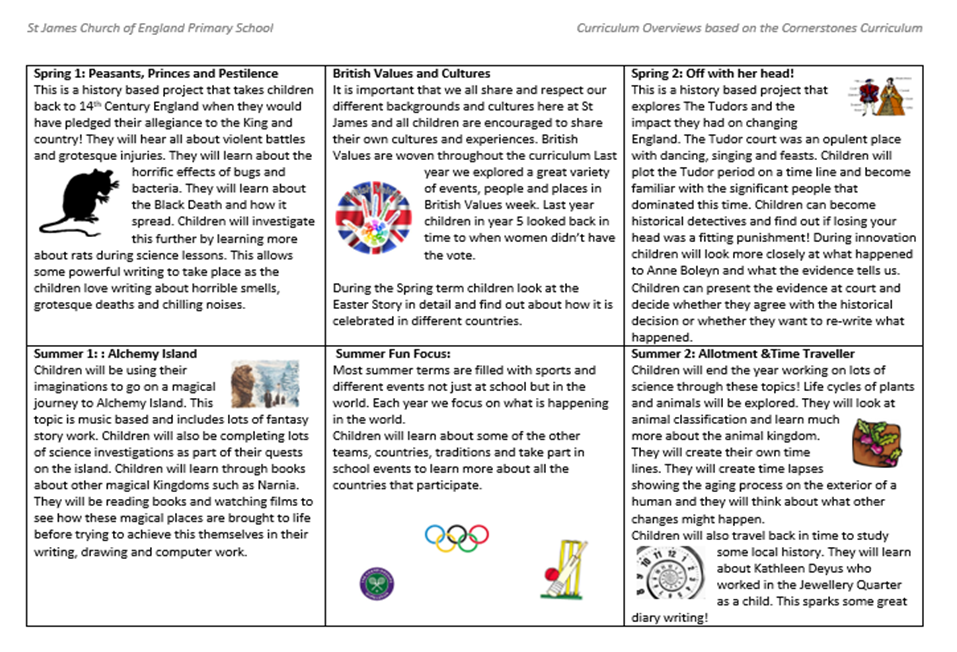 YEAR 6