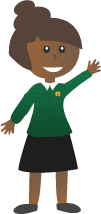 Curriculum Overviews
The curriculum at St James uses Cornerstones alongside our own topics. Our curriculum represents the culturally diverse community and the location in which we serve. The design of the curriculum allows big ideas and threads to run through it. These links allow the children to know more, remember more and so do more.
The curriculum allows each year group to study in depth six topics during the year. The topic changes each half-term and are subject specific driven. During the topics, the children will engage in different activities to move their learning forward. The curriculum builds on the foundations put in place from previous topics studied.
Please take a look at the overview curriculum map underneath. In the different year group tabs, there are topic maps. These maps will give a detailed overview of the learning for each topic and links to previous and future learning.