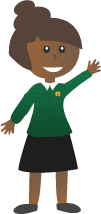 Design/Technology
At St James Primary it is our intent that Design and Technology is an inspiring, practical and meaningful subject. Children will use their creativity, imagination and analytical skills to become innovative problem solvers, thinking 'outside the box' to design and make functional products for the real world in which they live.
The school follows the 'Design, Make and Evaluate' approach to the teaching of Design and Technology, as outlined in the National Curriculum Programmes of Study. The technical skills, which we teach cover the following areas: Construction, Mechanisms, Textiles and Food and Nutrition. Each year group will be taught one skill-based project per term. This gives each child the opportunity to ensure the progression of their skills and that a continued enriched cross-curricular scheme is received by all children.
Our creative and stimulating Design and Technology curriculum will allow children to learn and build a range of practical, technical and social skills. They will become analytical thinkers, making judgements and decisions when testing and evaluating both their own products and the work of others. Across all year groups children should be designing and making something, for somebody for some purpose.