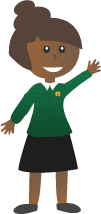 Governors
Governing Body
A warm welcome from our Chair of Governors, Marcia Hare.
The Governing Body of St James' C of E Primary School consists of 12 Governors drawn from the wider community that the school covers including parent, staff, foundation, co-opted and the Local Authority. The individual members bring a diversity of knowledge, experience and skills to our school. The Governing Body takes a strategic role and acts as a critical friend to the school.
The three core functions of the Governing Body are:
Setting strategic direction
- Clarity of vision and ethos
- Meeting statutory deadlines
- Engaging stakeholders
Creating robust accountability
- For teaching, achievement, behaviour and safety
- Strengthening school leadership
- Performance managing the Head teacher
- Contributing to school self-evaluation
Ensuring financial probity
- Solvency and effective financial management
- Use of Pupil Premium and other resources to overcome barriers to learning
The Governing Body works in partnership with our Head Teacher, the staff, parents, the Local Authority and the Diocese towards the continuing improvement in standards and achievements at our school.
The full Governing Body meets at least once a term. Much of the work is carried out through two main committees, Standards & Curriculum and Finance. Other committees include Pay & Personnel, Health & Safety and Disciplinary & Grievance. All committees meet regularly and report to the full Governing Body. Every Governor is a member of at least one committee.
Some Governors have specific responsibility for certain areas such as specific year groups, Safeguarding, Special Needs and 'Looked After Children'. This allows the nominated Link-Governor to focus on a particular area, work closely with the relevant staff, and feedback to the full Governing Body.
Governors are expected to visit the school regularly to get to know the staff and pupils and observe our school at work. The visiting Governor reports back to the full Governing Body to help with the strategic role and future direction for our school.