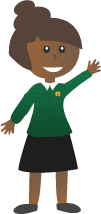 Keeping Children Safe
Keeping Children Safe
Here at St James Church of England Primary School it is our main priority to ensure pupil safety in all areas of their lives.
In this ever-changing world we need to be aware of the impact of the media and the Internet as well as other dangers that children and families may face. Children are taught about how to keep safe in PSHE lessons, ICT lessons, and assemblies and through bespoke lessons to fit new problems as they arise in school or from world events.
As staff, we attend Local Authority briefings and stay aware of key documents such as Keeping Children Safe in Education so that we can continue to do our upmost to ensure children are safe and feel safe. If we ever have concerns a member of the leadership team will contact you and talk through any issues.
We are here to support and listen to any issue that might be putting your family at risk. If you feel that any concern may be impacting on your child please arrange to speak to Miss Cross, Mrs Buckle, Mrs Pritchard or Mrs Hanson.
When appropriate we may use other agencies to support our families.
We have a school nurse who will support families with any health needs – our school nurse is here fortnightly on Friday Mornings.
We may also contact the Early Help Locality Team so that we can facilitate support. This may involve completing a Family Connect form so that we can enable support from different agencies. A Family Support worker may be allocated to assist you in difficult times.
Parents can also complete the Family Connect form for self-identification.
Family Connect Form - Self Identification
In the event of serious concerns we may make a referral to Birmingham Children's Advice and Support Service (CASS) so that we can get the required support