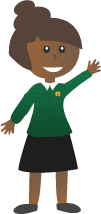 Our Engagement Activities
YEAR 5 VISIT ASTON HALL
Year 5 visited Aston Hall on a ghost hunting expedition to inform their work in a writing initiative called Spooks. They were told ghost stories and then searched for evidence of "spirit" activity. Back in school, the experience is already building to some pretty brilliant writing, which is showing the uplift that we were looking for.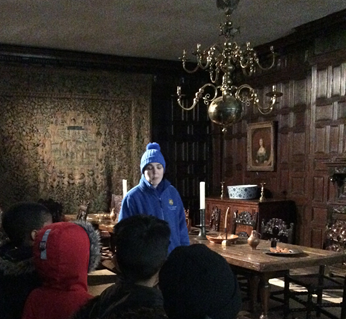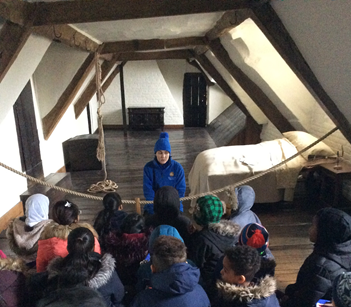 YEAR 4 VISIT TO WROXETER
Year 4 visited Wroxeter Roman village to learn about the life of a Roman. They were shown around the ruins of a Roman bathhouse and public toilet. They then had great fun designing their own mosaic patterns, exploring a Roman town house and acted out being either a poor or rich Roman. Year 4 had a great time and learnt lots of new exciting information ready for their Roman topic.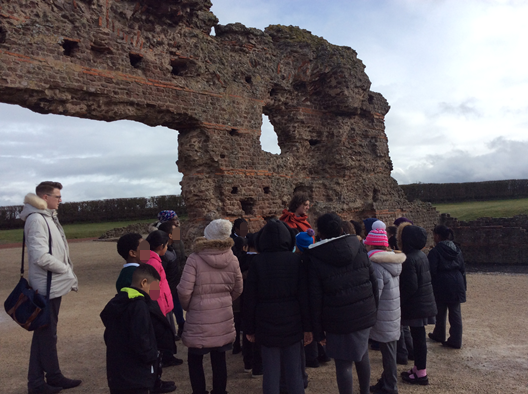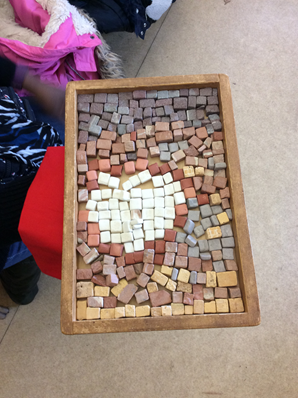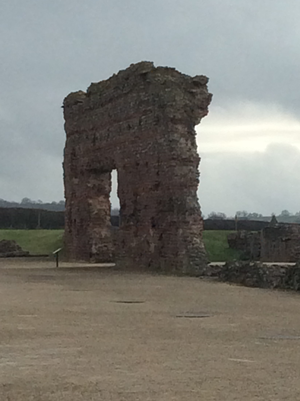 YEAR 2 LAND AHOY: PIRATE ROY
Year 2 had one of their most exciting visitors last week: Pirate Roy
The children were full of excited questions and ideas and were just a tiny bit scared, when the shark ate the treasure.
They learned a wealth of pirate facts and built their vocabulary to include words like pistol, cutlass, dubloons and pieces of eight.
The children were hugely attentive and engaged and by the end were almost on Pirate Roy's ship.
We are already seeing enthusiastic pieces of rather superb, language-rich writing as a result of Pirate Roy's visit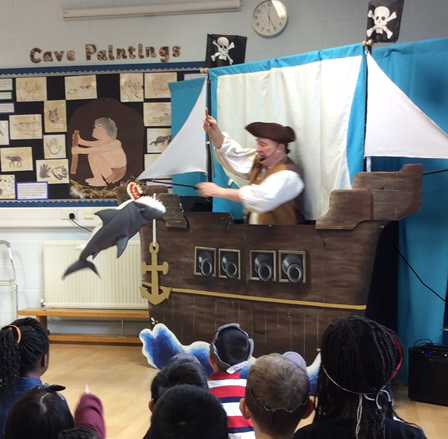 YEARS 3 & 4 LANGUAGE ALIVE: MENTAL HEALTH & WELLBEING
The Play House (who provide our powerful Language Alive drama workshops) is developing a new interactive project on mental health and wellbeing for Years 3&4.
It aims to raise mental health literacy and awareness among children and school staff and to work towards reducing the stigma.
On Monday, two of the company came to trial the workshop with Y3&4 – it is a huge topic, which requires sensitive thought.
Through the drama, children were helped to explore and understand some of the behaviours that indicate emotional / mental health issues and some of the factors that might lead to these.
They were brought to a point of identifying who they might turn to if they became aware that they (or people precious to them) were struggling with mental health difficulties.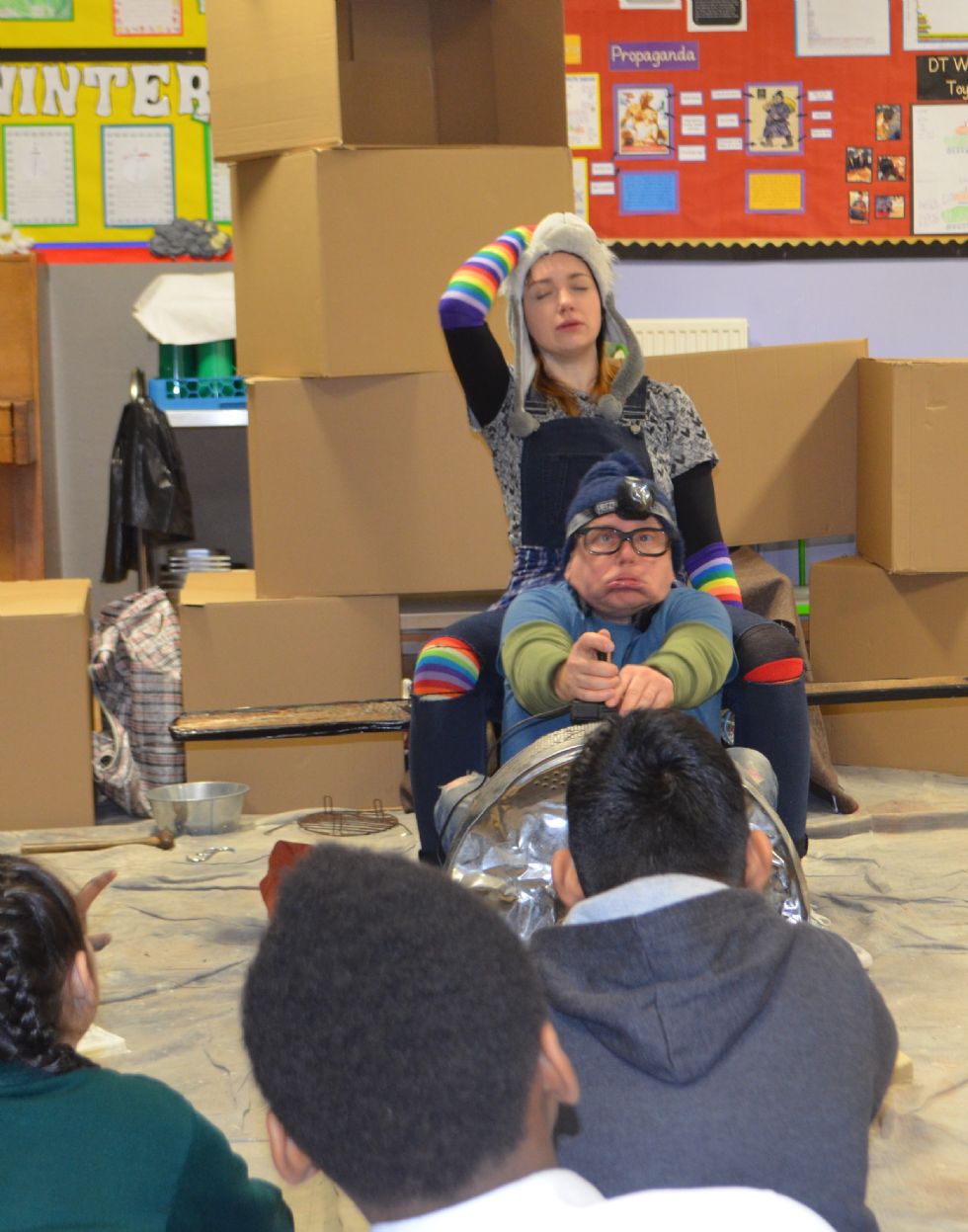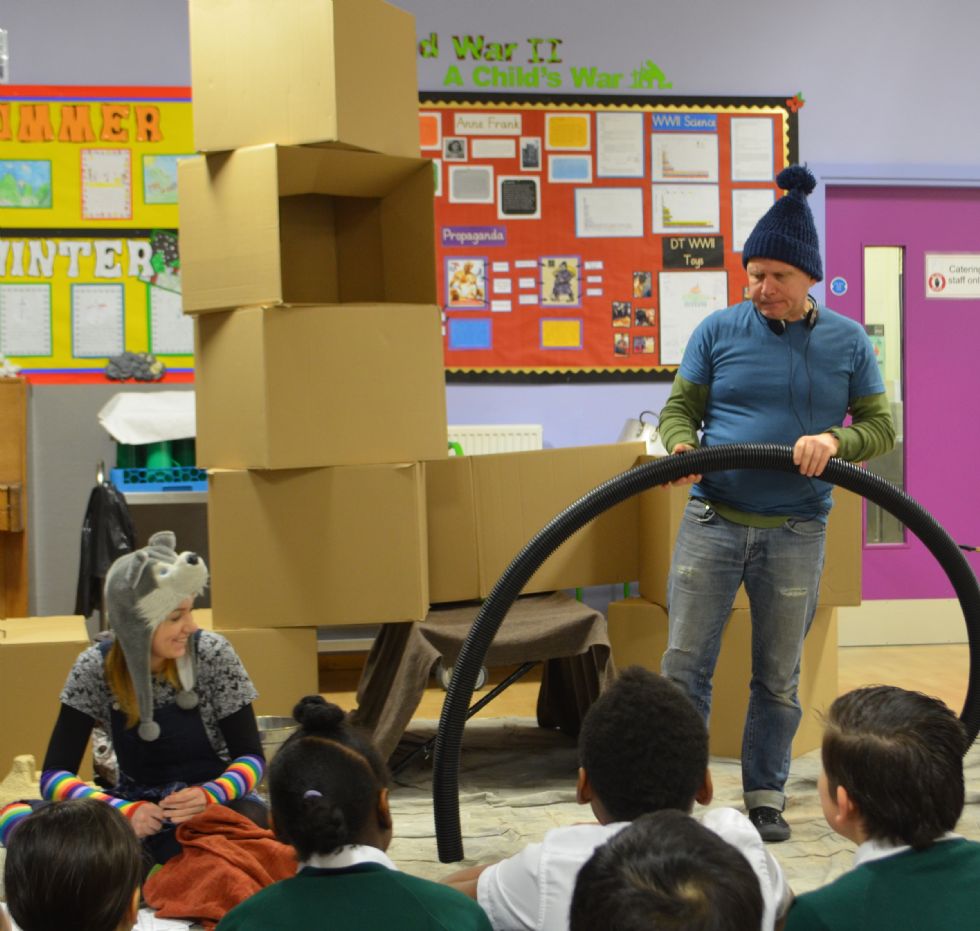 SCOOT FIT
We have been trying out a fantastic new P.E. activity: Scoot Fit. It looked fabulously exciting fun, but it also ensured that every child was 100% active for the whole P.E. session.
Initially, some of the children were a little anxious about the adventurous looking activity and a few struggled, but with encouragement and with the helmets and protective knee pads, they persevered and were soon off and experimenting. The Juniors and Reception even had a go at scooting round obstacles and over ramps.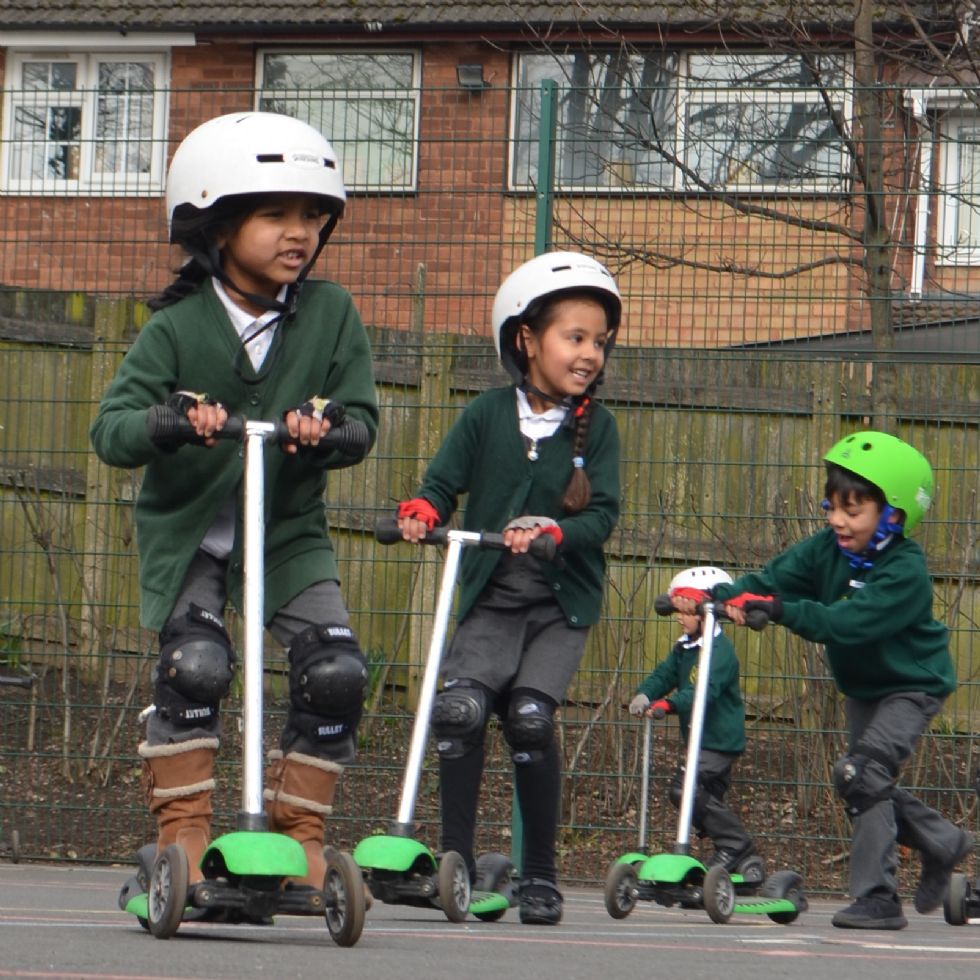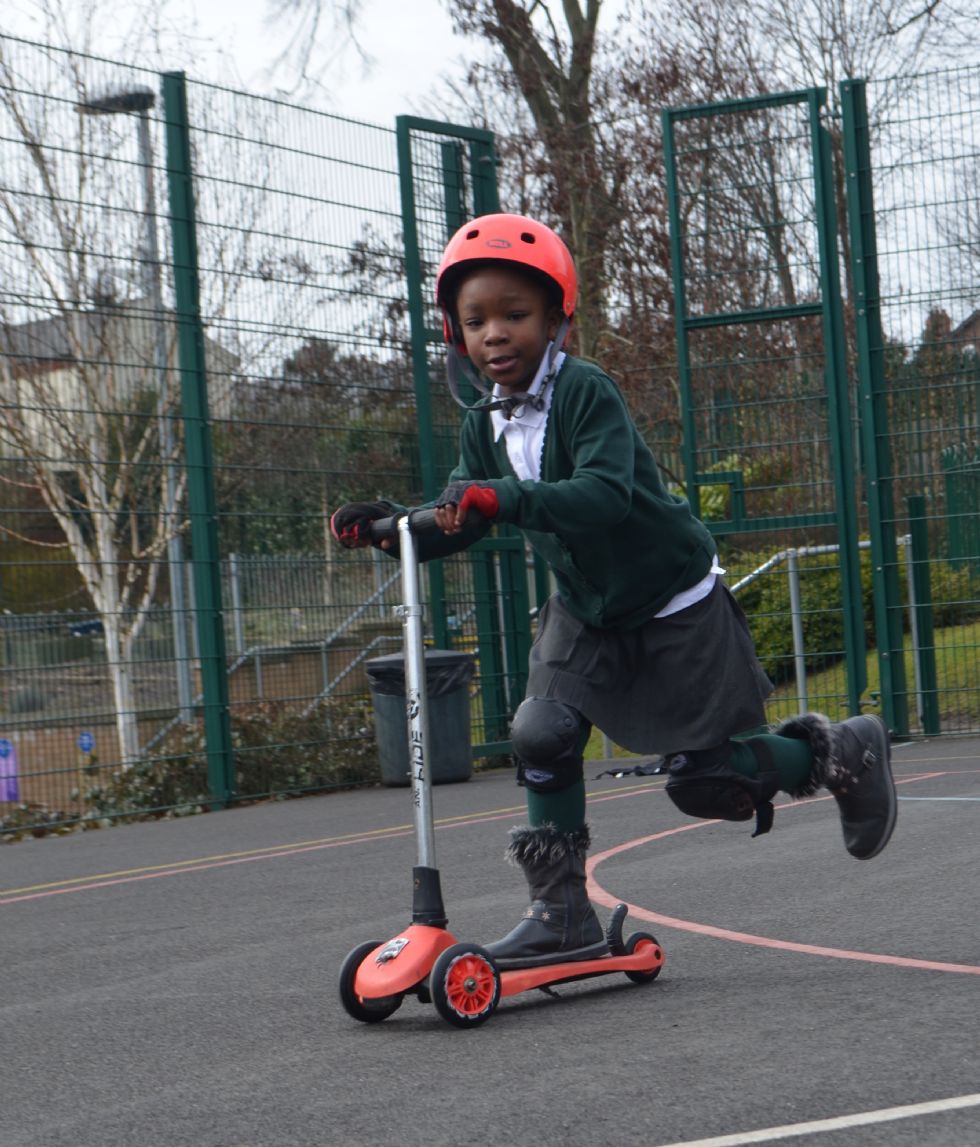 YEAR 1 FOSSIL DAY
Year 1 had a fabulous time on Monday, learning about fossils as part of their "Dinosaur Planet" topic and they full of exciting facts and ideas about the size of Velociraptors in Jurassic Park being totally wrong (apparently they were about the size of chickens) and how living things (and pooh) were turned into rock fossils.
They loved the fact that they had held real fossilised eggs that had been discovered buried under lots of sand I think that lots of Y1 parents are about to be nagged by their children into visiting Birmingham Museum and the Natural History Museum in London!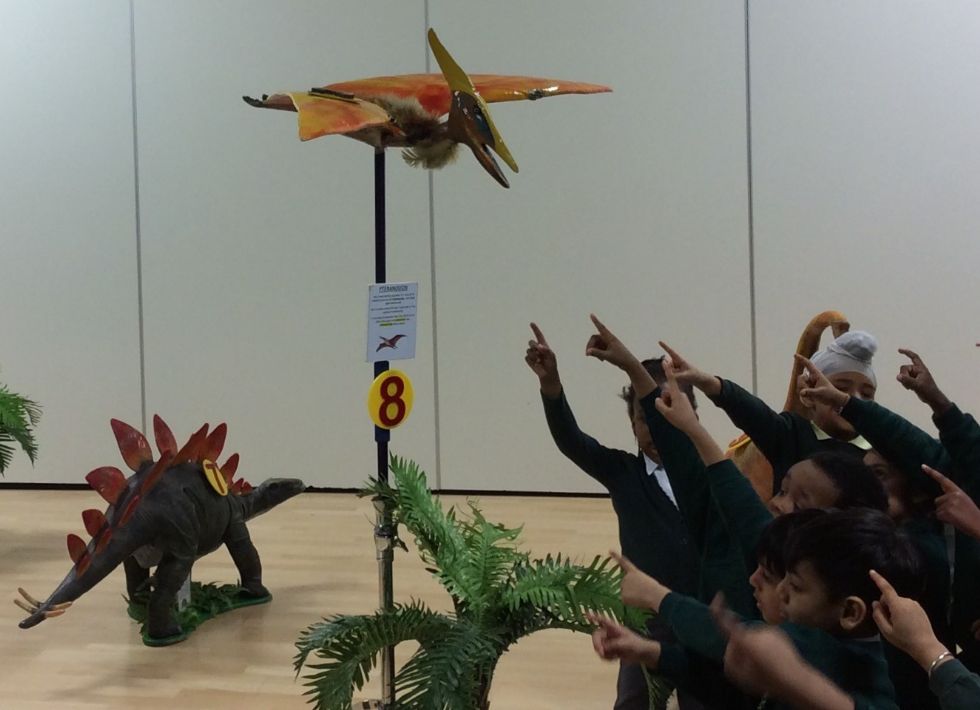 WORLD BOOK DAY
Class 5K led a lovely assembly to mark World Book Day ith recommendations of books to read and a wonderful celebration of story telling and story sharing.
Thank you for all of the support that went in to so many children coming to school as book characters. Please keep encouraging your children to read for pleasure at home.
Below are photos of the children and the staff.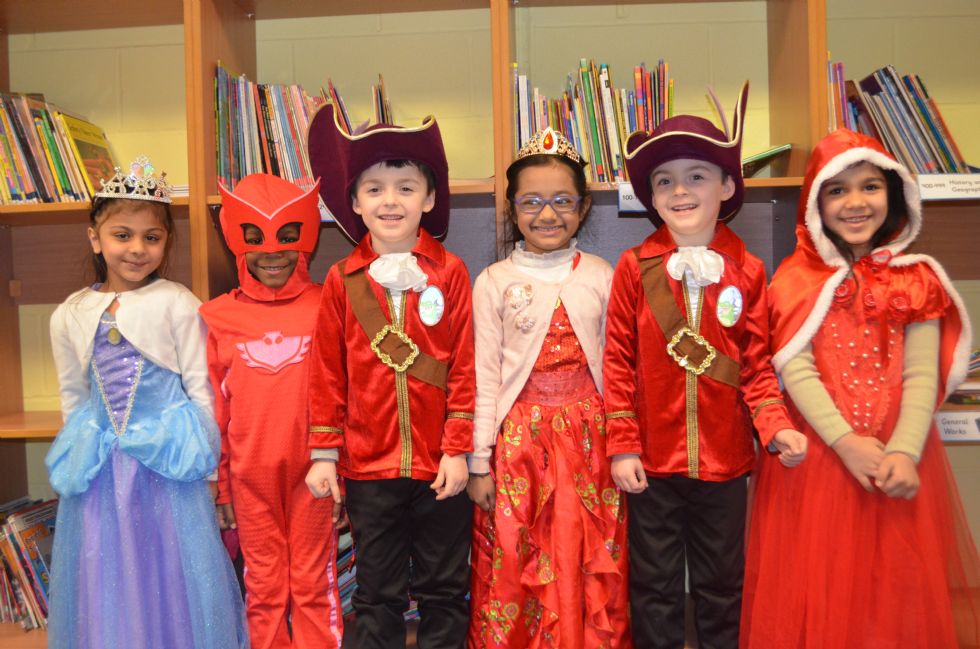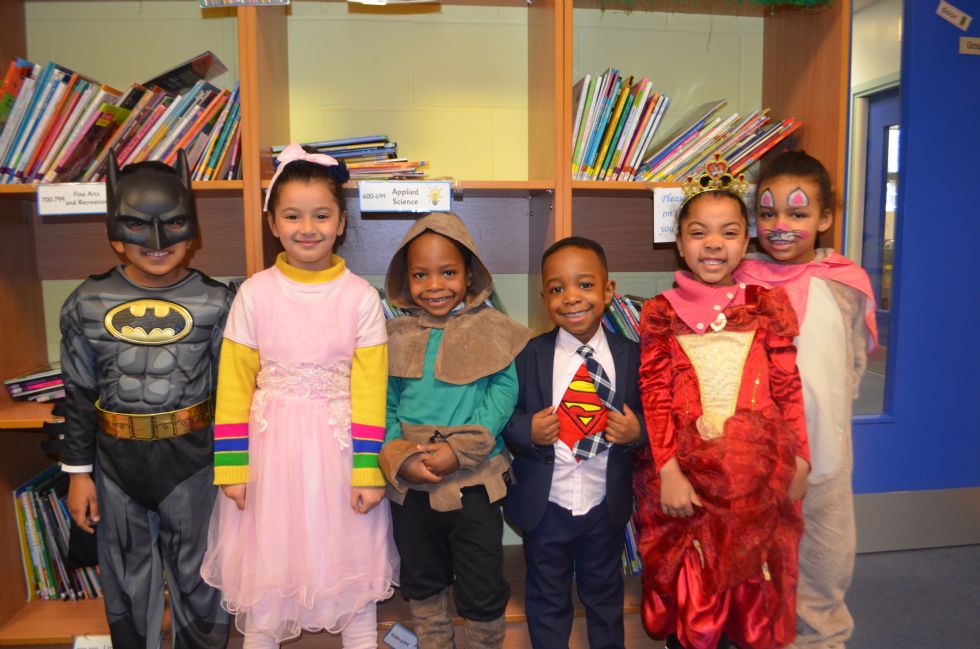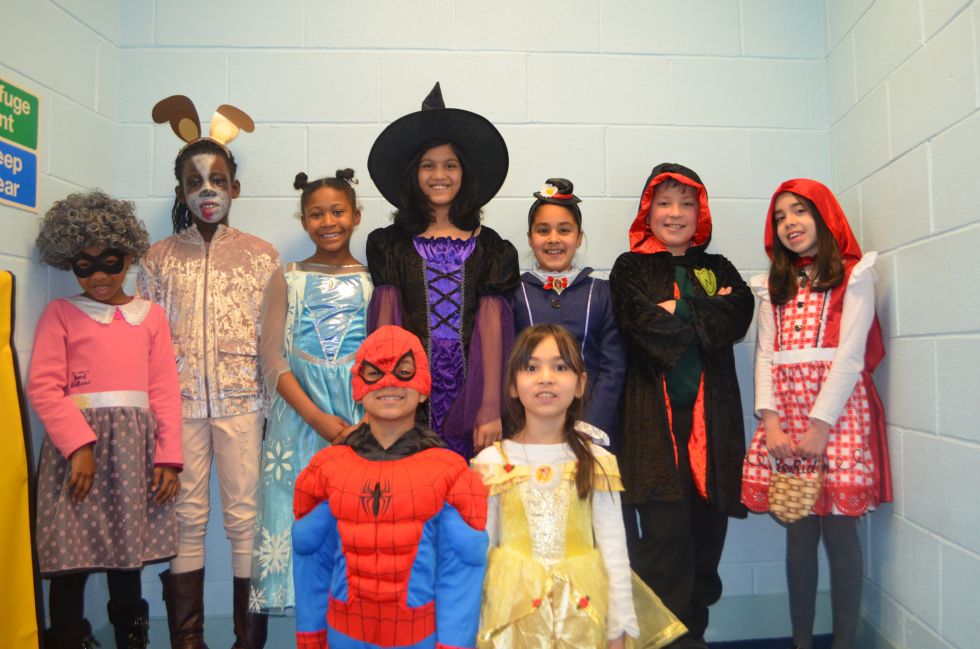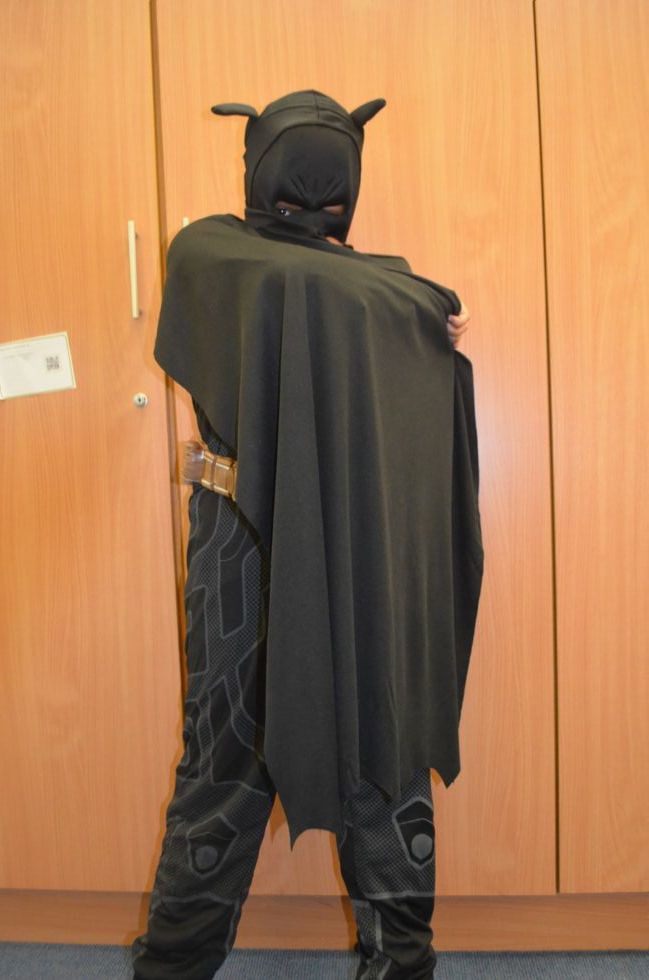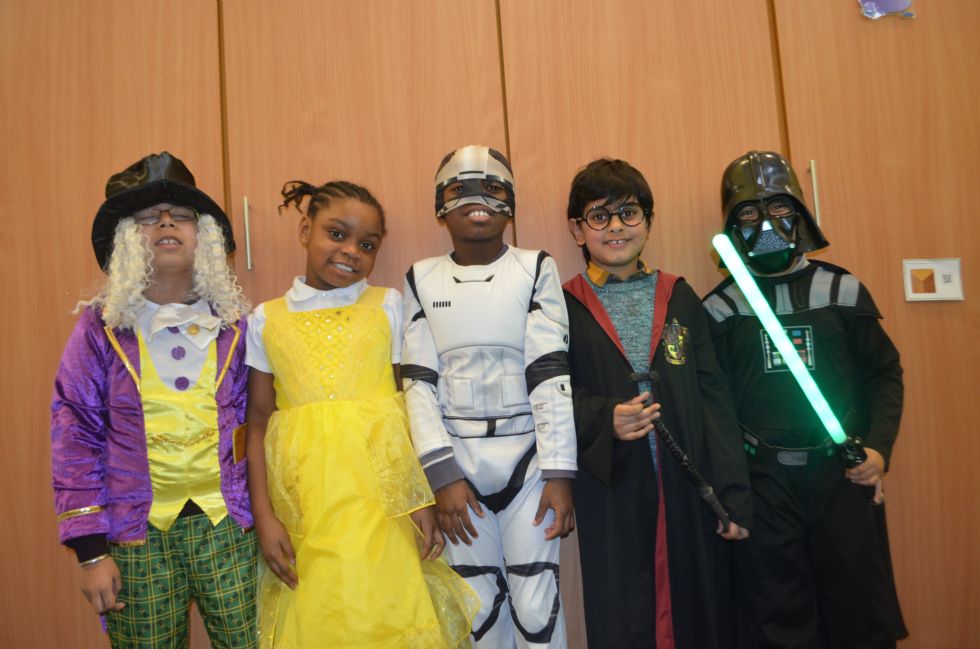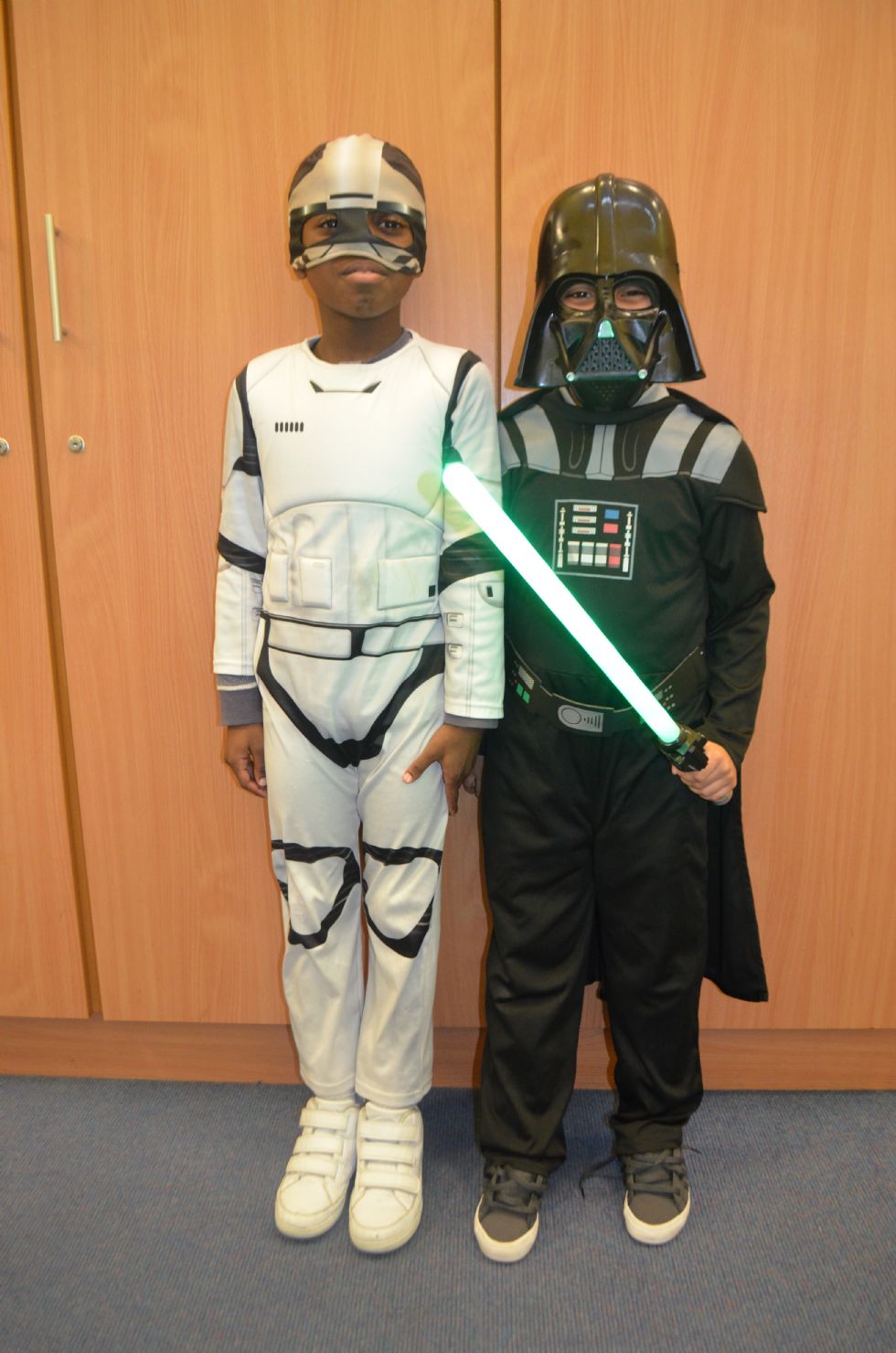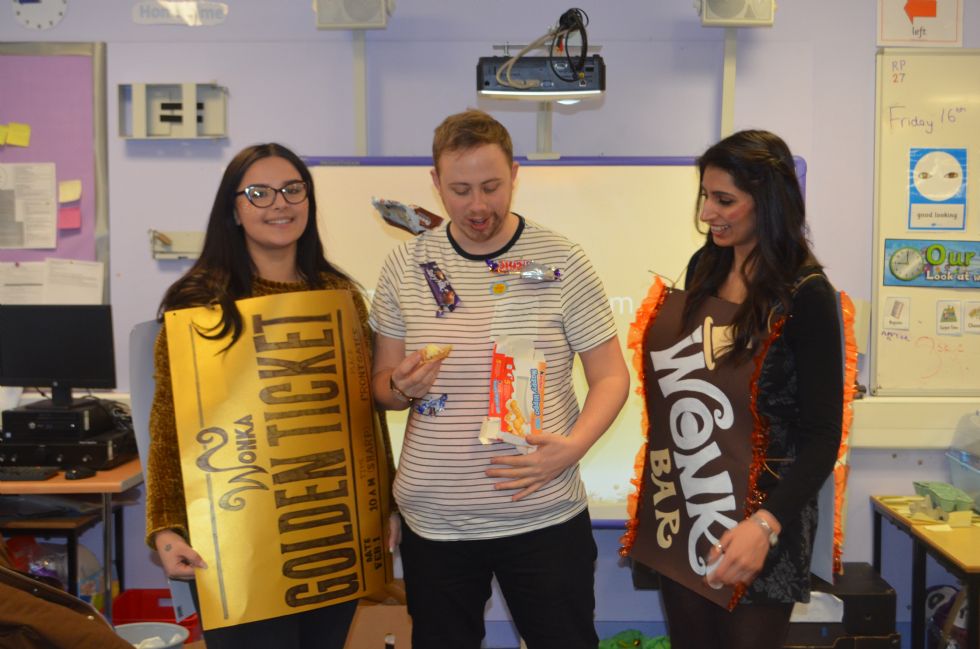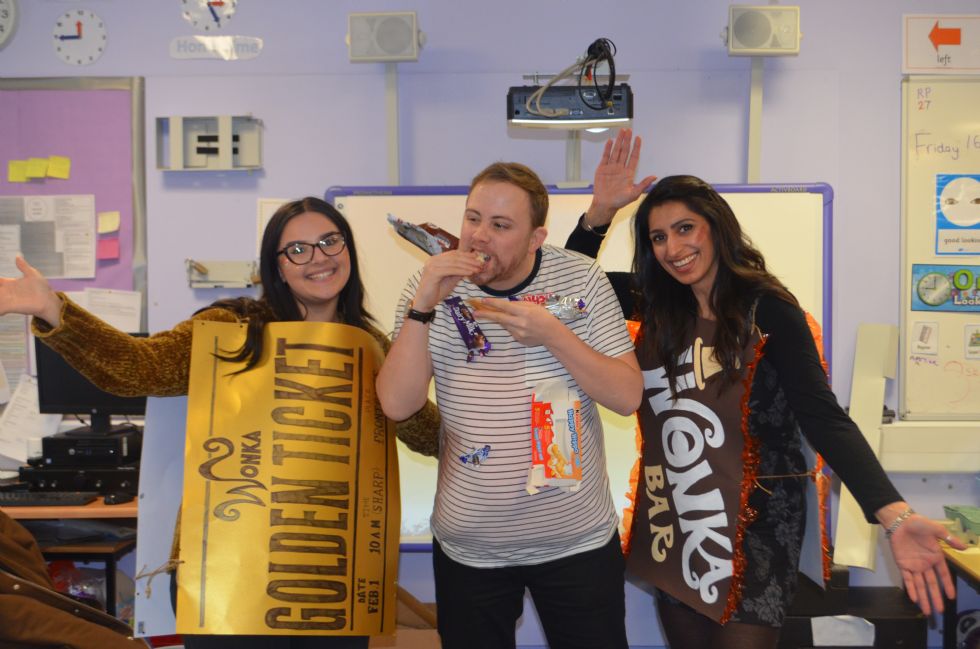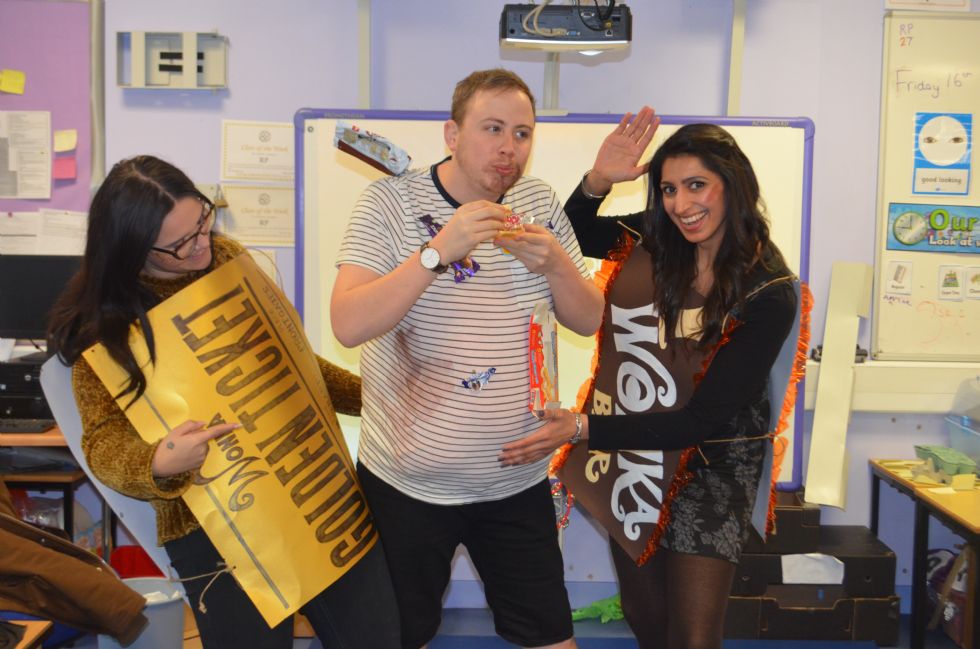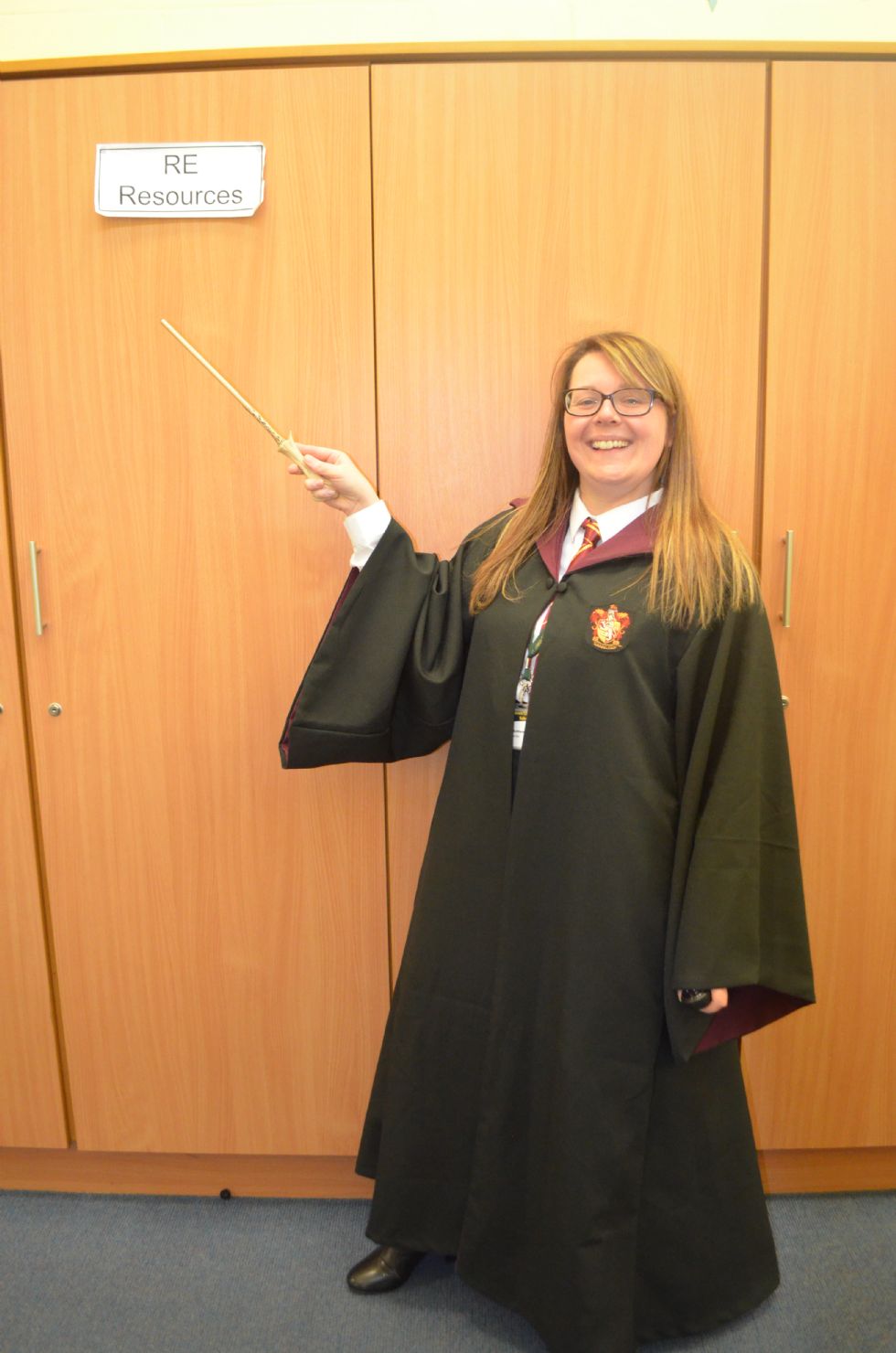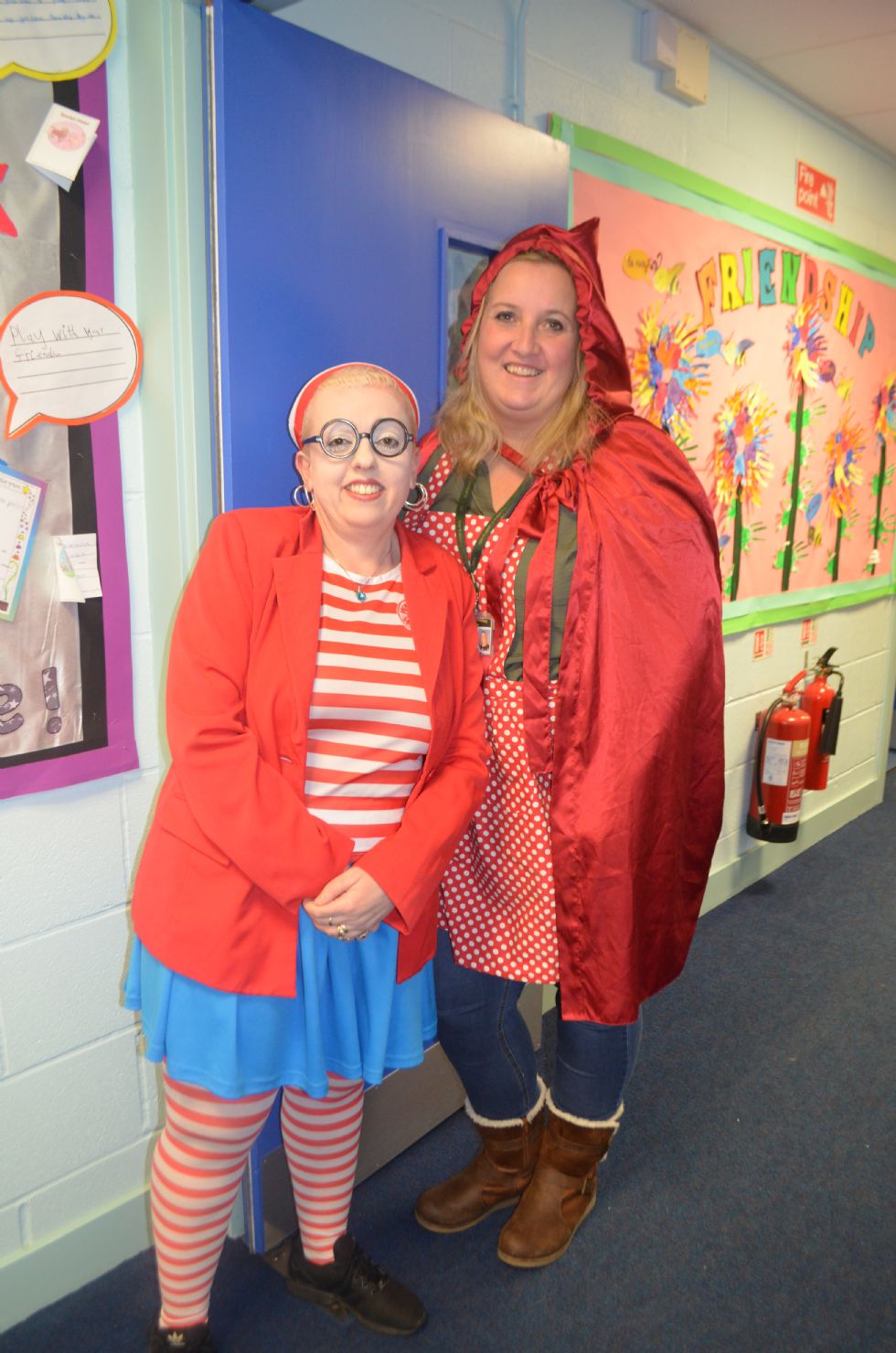 Y3 VISIT TO CADBURY WORLD
Y3 visited Cadbury World. This sounds like a fun experience with free samples of chocolate, but the children tell me that they learned a huge amount.
The children toured the site to learn how chocolate is made from the growing of cocoa pods through to packaging and distribution. They learned about why chocolate is sold in wrappers and the information that is included on the wrappers.
They raved about the 4D cinema in which they sat in chairs tht vibrated and wore special glasses, which made the chocolates look like they were flying towards you.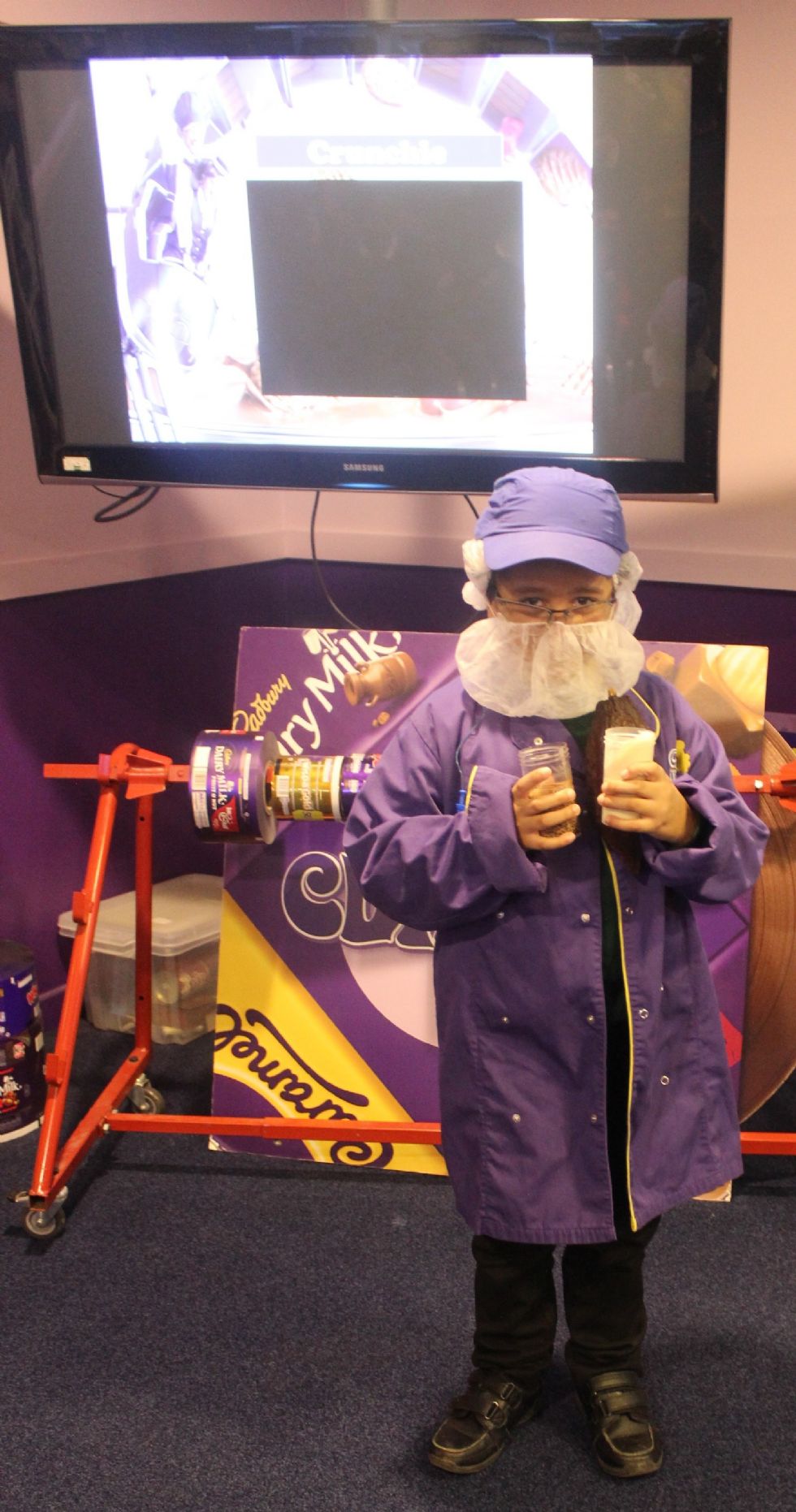 CHINESE NEW YEAR WORK
RECEPTION & YEAR 1

In preparation for Chinese New Year, Y1 & Reception had the most fabulous time on Tuesday. They were visited by DANS Chinese Dance & Performing Arts and learnt about New Year parades.
Everyone took it in turns to join in with playing instruments, dancing with ribbons and fans and becoming part of the Chinese Lion (right). The Highlight was when each Reception class paraded excitedly through school (left).
HOBGOBLIN THEATRE PRESENTS
THE WONDEFUL WIZARD OF OZ
The Hobgoblin Theatre returned to St james to entertain us with their fantastic performance of the Wonderful Wizard of Oz.
All of the children that we've spoken to thoroughly enjoyed their Wizard of Oz experience. There have so many different responses in different classes with reviews, letters of thanks to the company, letters written as chahracters from the play e.g. Tinman or the Lion, Sshadow puppet re-enactments, comparisons between the play and the 1939 film.
IT'S BEEN FABULOUS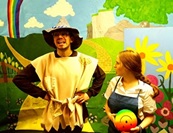 YEAR 2 VISIT TO WARWICK CASTLE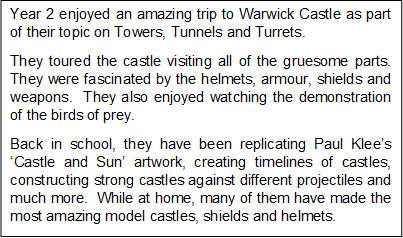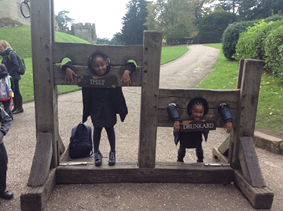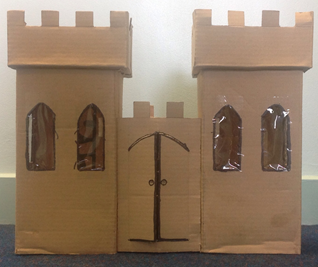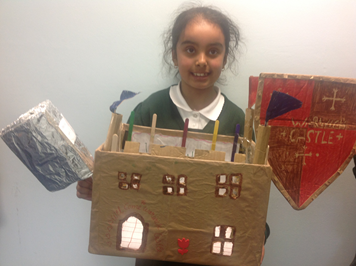 YEAR 6 VISIT TO RAF COSFORD
Y6 visited RAF Cosford, near Telford, as part of their WW2 topic.
They had already learnt about how World War 2 started and which countries were involved on which side (The Axis powers and The Allies).
At Cosford they saw lots of planes (war planes and passenger planes) and tanks. They took part in a work shop about life as evacuees and explored genuine WW2 artefacts (clothes, gas masks, toys, air raid sirens). They went into a real Morrison Shelter and a reconstruction of an Anderson Shelter, which was dark and chilly.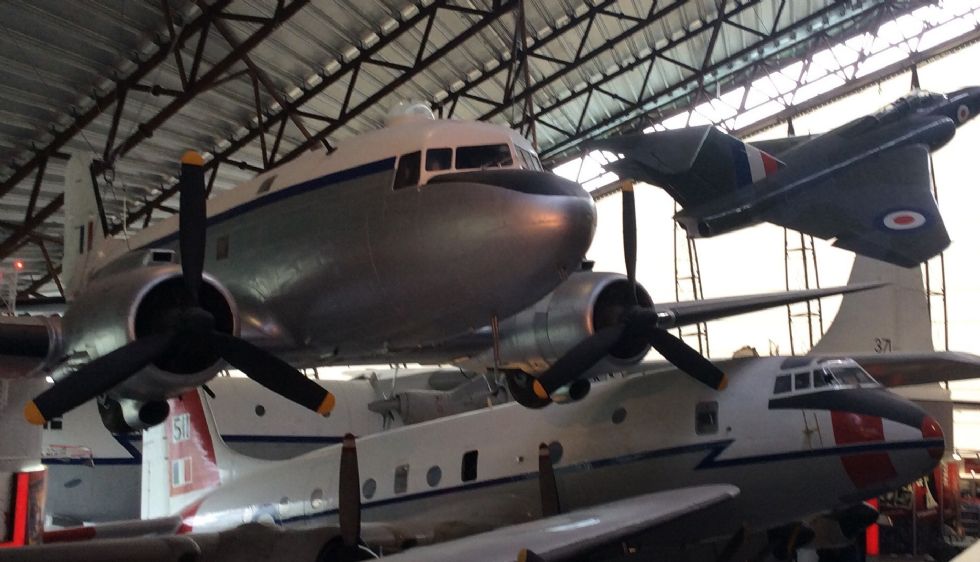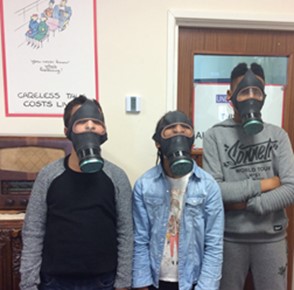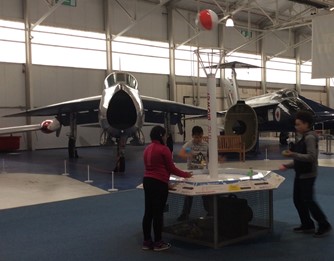 YEAR 5 EGYPTIAN WORKSHOP
The Y5 children have been learning about Howard Carter's search for the tomb of the Tutankhamun and the discoveries that were made about life in Ancient Egypt from the artefacts found in his tomb.
On Monday 6th November, they were visited by Portals to the Past, who stretched their learning further by involving them in a number of engaging activities about Ancient Egypt.
The children took part in re-enacting the mummification and burial of a rich person, like a pharaoh. The children explored canopic jars, which were used to keep different organs (lungs, intestines, stomach, and liver) of the body to add to the tomb.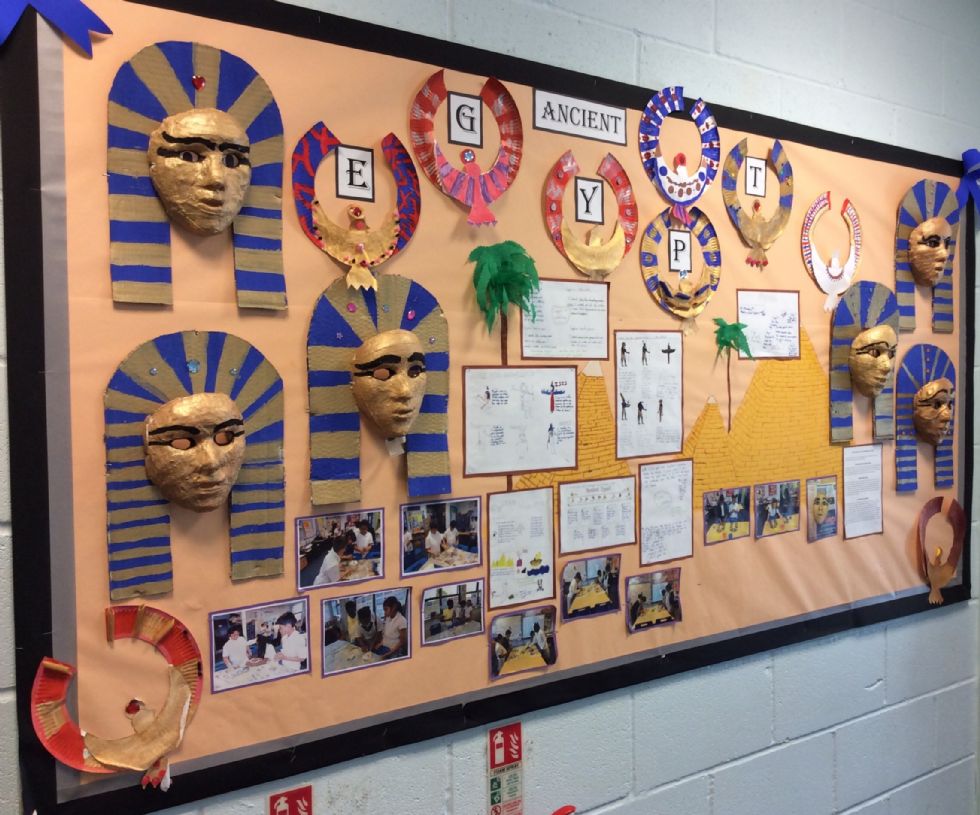 YEAR 3 VISITOR FROM THE STONE AGE
Our Y3 classes were visited by Dom Russell, who taught them about the Sone Age, the Iron Age and the Bronze Age.
They learnt about how human societies developed through these periods and adapted to the climate and the world around them.
He showed them tools and weapons that were used to make and to build and to hunt.

The children were fascinated by the idea of hunting mammoths and sabre tooth tigers (they saw a sabre tooth's skull with its fangs for grabbing prey and its jaw large enough to fit a child's head in!)
Y1 READING ENRICHMENT: THE BUMBA JIG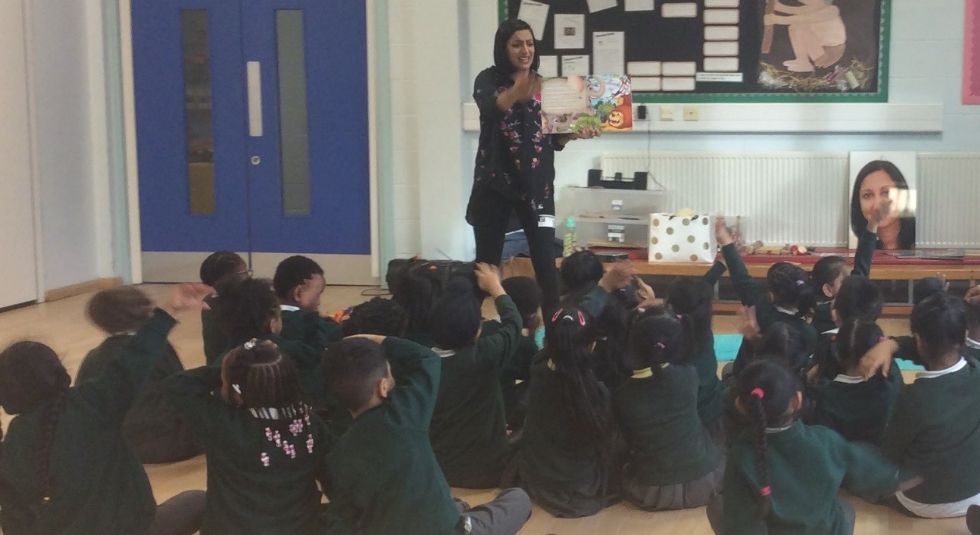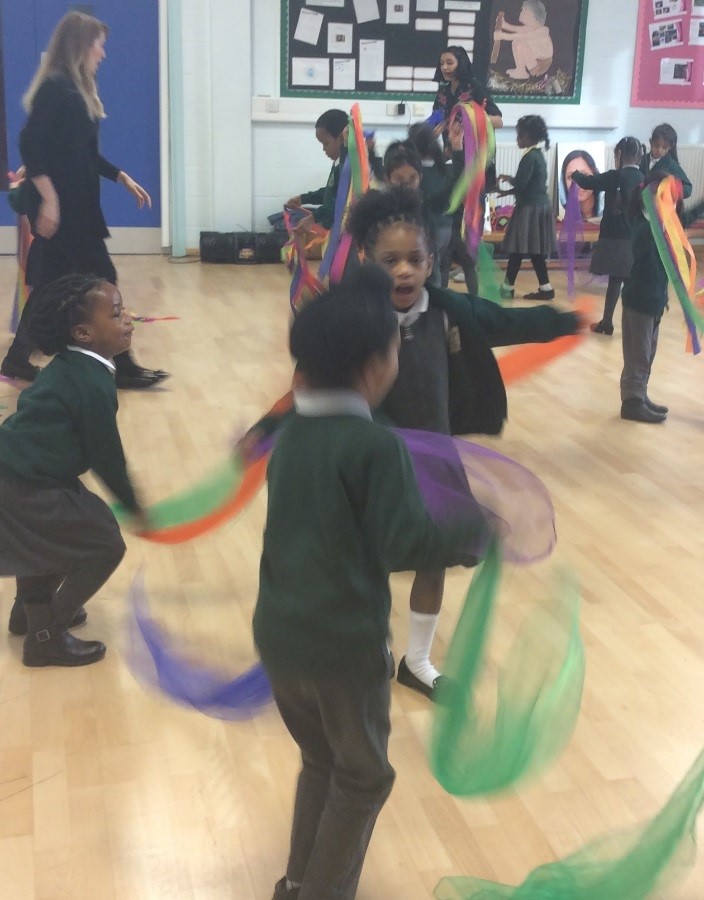 YEAR 5 TRIP TO THE NATIONAL SPACE CENTRE
On Thursday 14th September, Year 5 went to the National Space Centre in Leicester to learn all about space. When we arrived at the Space Centre we had time to look around some of the exhibitions. The first one we explored was the iconic Rocket Tower, which is the home to the Blue Streak and Thor Able rockets, as well as containing real moon rock. After all that excitement, we went to look around The Planets, where the children walked through the different planets, stopping off at Mercury, Venus, Mars, Jupiter, Saturn, Uranus and Neptune. After all that exploring, we went into the Planetarium where we watched a short film about Astronauts and the dangers of space. The children could not believe their eyes when the short film was projected all around them. After lunch we went to Tranquility Base where the children became trainee astronauts on a lunar base. After all that learning, the journey home was very quiet, as everyone was exhausted.
YEAR 3 PREDATORS SCHOOL VISIT
Last Wednesday Y3 were visited by Dave, an expert on predatory animals. The children were fascinated and excited to see a range of predators in their school including a ferret, a hedgehog, a common toad, a blue tongued skink, a scorpion, a milk snake, a white faced owl. Dave was impressed that the children exhibited that they already had a great deal of knowledge but he probed and extended their understanding.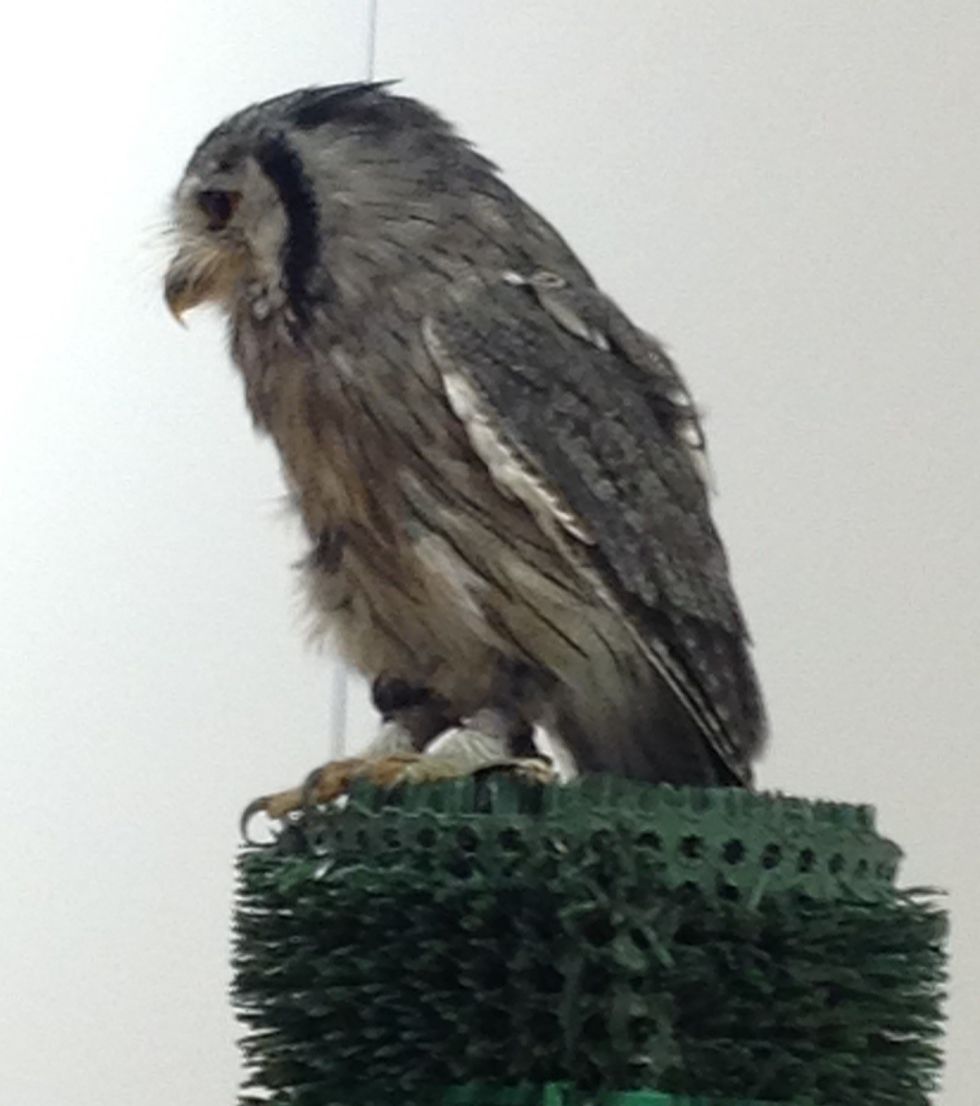 The children are now building up their use of specialist vocabulary like talons, nocturnal, diurnal, camouflage, facil disks etc and are already attempting the spelling of words like "ferocious",, "facial" and "camouflaged".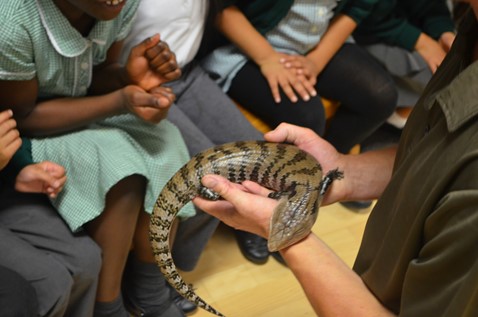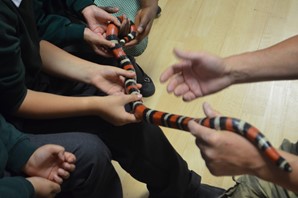 Aarav said, "It was fun. I liked seeing the white faced owl."
Joel was excited because he caught the eagle on his arm and was impressed by how heavy it was.
Neve was thrilled, saying, "I loved the predators morning, because there were fascinating animals."
We can't wait to see their finished work.
YEAR 6 BLOOD HEART
One of the most powerful learning activities that we provide for our children is part of a Year 6 topic called Blood Heart. The children scientifically dissect hearts to explore how the heart drives the circulation system. The exploration and observation skills that they develop and the scientific language that they acquire is truly impressive.
The resultant writing could very easily have been written by an adult!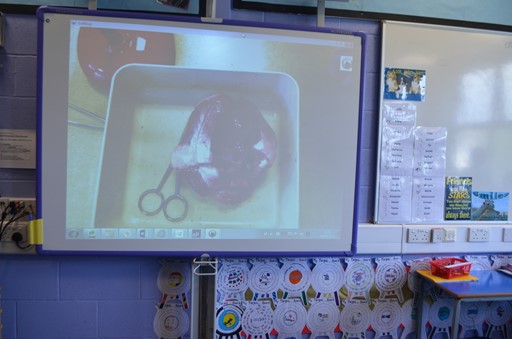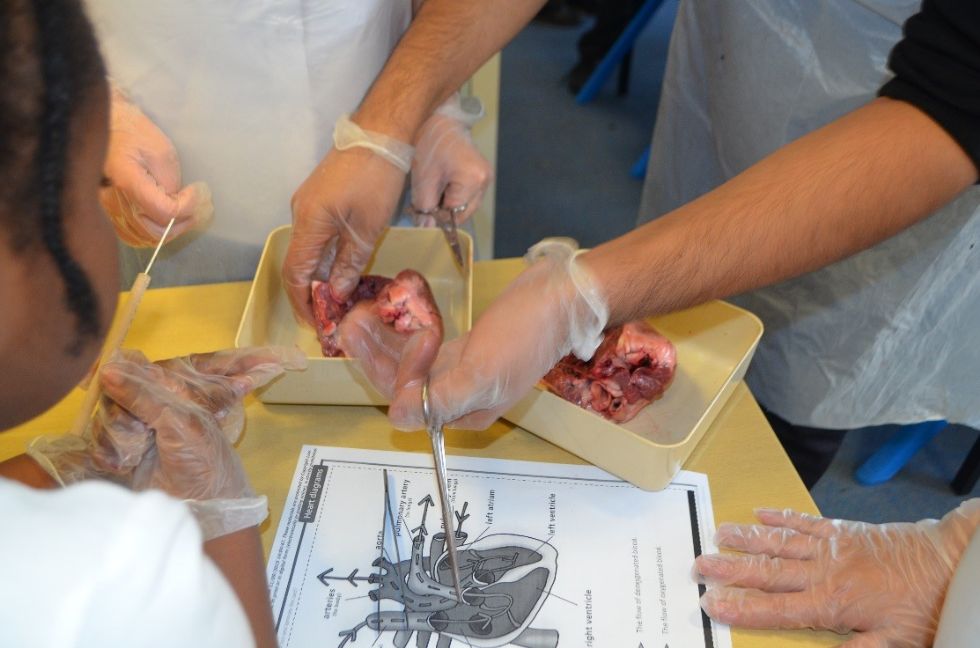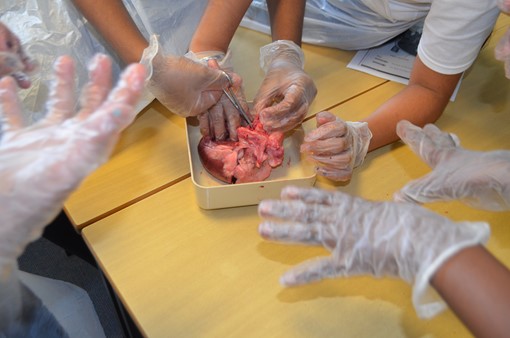 RECEPTION'S VISITS TO UMBERSLADE FARM