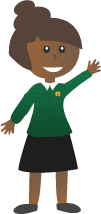 PE & Sport Premium
The government has allocated funding directly to schools to support the funding of PE across the curriculum. Each school will receive £8000 plus an extra £5 per child for the next 2 years.
It is important that we spend the money wisely to enhance our PE curriculum.
Here are some of the ways we plan to spend the extra funding.
Purchase new equipment to support the teaching of PE in lessons
Provide training opportunities for staff to develop own skills in the teaching of
Employ coaches to work alongside teachers in developing the teaching of Dance and Gymnastics
Enhance our provision of extra curriculum activities
Access a range of sporting opportunities within the local community outside of the PE lesson
Provide opportunities for children to participate in competitive sport
Purchase supporting materials to ensure staff can plan effectively
I look forward to sharing the impact of this on our children's PE experience.