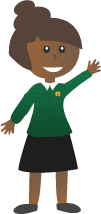 Parents
IMPORTANT INFOMATION FOR PARENTS
Please click on the link below for information from the Birmingham City Council regarding online digital supermarket vouchers.
Parent Presentations
This year each year group will be delivering 'Welcome to Year Group' presentations. These will enable parents to meet the team and find out more about the expectations and routines for the coming year.
It would be lovely if you could join us in the large hall where the children and staff will be waiting.
Year 3 – Monday 8th October 9:10am
Year 6 – Tuesday 9th October 9:10am
Year 4 – Monday 15th October 9:10am
Year 5 – Monday 22nd October 9:10am