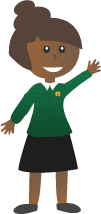 Phonics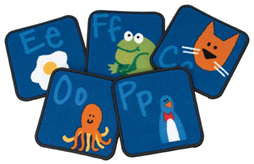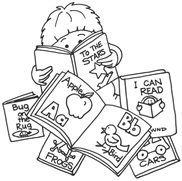 Our approach to learning phonics in the EYFS (Early Years Foundation Stage) and KS1 (Key Stage 1) is through using Letters and Sounds: Principles and Practice of High Quality Phonics as well as Jolly Phonics. We have a multisensory approach in EYFS and by using Jolly Phonics the pupils are provided with a picture, a song and an action to help them learn each different sound. This is an effective and interactive way for young learners to recall phonemes.
Letters and Sounds provides us with games and resources to support our teaching of phonics. It aims to build pupils' speaking and listening skills, as well as prepare pupils to learn to read, by developing their phonic knowledge and skills. It sets out a detailed programme for teaching phonic skills, with the aim of pupils becoming fluent readers by age seven.
Throughout the school, pupils are provided with a range of fiction and non-fiction books which are regularly changed to aid progression within their reading. Some of the reading schemes we use are PM Storybooks, PM Plus, PM Science Facts, Rigby Star and Bug Club. In the EYFS and KS1 we have supplemented our scheme with wholly decodable texts from the popular and well- established Oxford Reading Tree scheme.