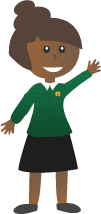 YEAR 2
Year 2 at the Botanical Gardens
As part of our Scented Garden topic for the Summer term, Year 2 went on a trip to The Botanical Gardens. The trip allowed us to build on what we have been learning in our Curriculum lessons in school and children were keen to expand their learning further and apply their existing knowledge in a more practical and relevant setting.
A walk around the Tropical and Sub-Tropical Houses allowed us to see a wide variety of different plant species. These included sugar cane, banana, cocoa – native of the Amazon Rainforest, coffee and a para-rubber tree which is used to make car tyres. In addition to these, we were able to see other educational plants such as pineapple, tea, cinnamon, rice and peanuts and children were able to see the importance and relatability of such species in their everyday life.
The workshop we attended was extremely interactive and engaging and enabled children to learn about the different parts of a plant and their respective functions. Children were also able to appreciate the link between the mutualistic relationship that exists between the animal and plant world and cross-curricular links were synapsed with regards to the impact humans have on the earth and how we can better look after it.
Moreover, in our down-time children were able to enjoy a stroll along the main lawn area and play in the playground as well as observing animal species as well, such as fish and parrots.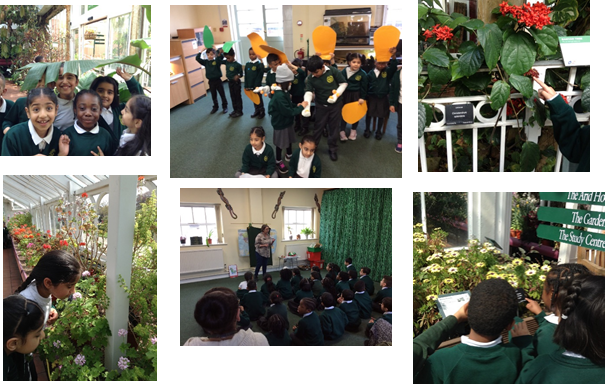 Explorers Workshop
As part of our Explorers' topic this term in Year 2, children attended a workshop held in school enacted by Amelia Earhart, the first female aviator to fly solo across the Atlantic Ocean. She also championed the advancement of women in the aviation industry and believed there were 'no borders, just horizons and only freedom' both in the air and in life. As part of the workshop children were also taught about other prominent and well-known explorers of land, sea and space. In groups, we became explorers through acting, first exploring different spaces by foot, plane and ship using a map and compass and then looking at the different modes of transport available in different time periods.
A key discussion point centred around the golden Age of Discovery and how key figures such as Neil Armstrong, Christopher Columbus, Sir Walter Raleigh and Bessie Coleman wanted to explore in order to push the boundaries and advancement of trade, science, wealth and new knowledge.
During the workshop, children delved into the lives of each explorer and learned about significant and key moments in their lives. We learned how Neil Armstrong became the first man to walk on the moon during the Apollo 11 expedition uttering and making famous those words 'One small step for man, one giant leap for mankind', how Christopher Columbus discovered America and became famous for trading spices and silks and how Bessie Coleman was the first black woman to earn a pilot's license and would later set up a flying school holding dear the notion that 'The air was the only place free from prejudice'.
The children thoroughly enjoyed the workshop and came away with a wealth of knowledge to take back into the classroom for our Explorer's topic this term.

Minibeast Workshop
Year 2 took part in an interactive workshop about minibeast as part of our wriggle and crawl topic. The children learnt why minibeasts are important within our world and how they have a positive impact on local ecosystems. Each child had the opportunity to observe and hold a wide variety of live minibeasts such as stick insects, centipedes, scorpions and snakes. Year 2 looked carefully at each creature and discussed each animal's external physical features learning how each of the animals adapts to survive within their habitat.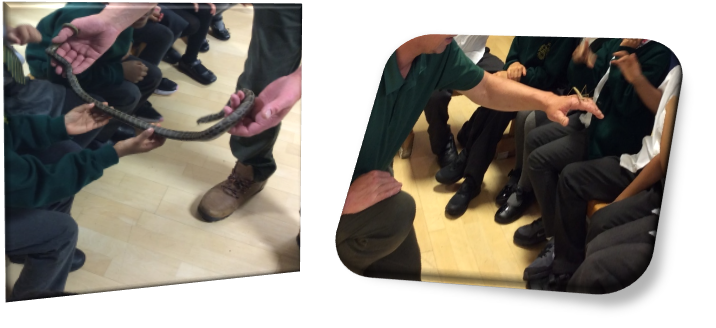 Year 2 visits to a Mosque

Children in Year 2 visited Birmingham Central Mosque. The purpose of this trip was to build on learning from our RE lessons which this term has centred around the religion of Islam and in particular the topic of Prayer. Children were given the opportunity to tour the mosque and learn about the different facilities at the mosque such as the wudu area where Muslims typically cleanse themselves before they pray. The key question for this enquiry was to understand how praying at regular intervals helps Muslims in his or hers everyday life and how we can draw on this area of commitment in our own lives. We also learned about how the mosque often acts as a community hall for the wider public where they offer wedding, funeral and educational amenities. During our visit, we were able to see a model of the Prophets mosque in Medina and compare it to Birmingham Central Mosque in terms of the number of domes, minarets and overall design, capacity and location. Year 2 were taken through the ritual of the prayer and told about the Adhan which is a call to prayer performed by the mosque's muezzin. Copies of the Quran were also displayed around the Mosque both in the native Arabic language and English translation, and we were shown where the mimbar was situated - the area of the mosque where a mosque elder conducts and orchestrates the prayer with the congregation following behind him. To end, our guide gave us a brief overview of the Islamic discourse and the many similarities the religion has to other world religions which compel, bind and bring us closer together. The trip ensured Year 2 returned to the classroom with enriched vocabulary to continue their learning on the Islamic tradition.